Welcome to
La Creuzette
"These are the keys to paradise" were the welcoming words when Château de la Creuzette was handed over to hosts Louis Jansen van Vuuren and Hardy Olivier in 2001. This idyllic estate prospered over the years into an acclaimed and sought-after luxury holiday destination. A wide range of themed breakaways are on offer every year: rouse your inner artist, awaken the writer in you or become the chef you always wanted to be. Or join one of our experiences specially tailored for lifestyle enthusiasts and Francophiles.
Read more...
Experience La Creuzette with our
holiday packages
At La Creuzette, we offer a creative collection of exciting seasonal itineraries. These ever-evolving week-long courses are constructed with experts presenting hands-on, interactive classes and lifestyle experiences. Every holiday is carefully planned and built around guests' expectations. Exquisite attention to detail makes each La Creuzette package a unique and stimulating event, often referred to by guests as life changing.
Read more...
Book a
Short Stay
We introduced short-stay visits to the La Creuzette itinerary by popular demand. Guests may visit La Creuzette as a tranquil getaway for a few days, add on extra days after their La Creuzette experience, or stop over for a stay en route to the south of France. These options are offered on a bed-and-breakfast basis, but can also be customised.
Read more...
Cooking, painting and lifestyle experience
Packages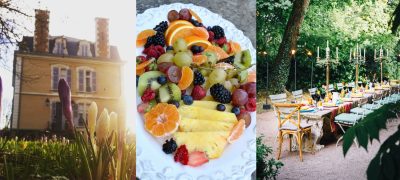 Beguiling Spring Art Course and Cooking at La Creuzette
19 May 2024 - 24 May 2024
It is spring time in the French countryside. We witness the tender awakening of the kitchen garden and the blossoming spring flowers. Join Louis Jansen van Vuuren in the La Creuzette art studio, where the varied creative explorations will focus on diverse interpretations of spring flowers in aquarelle techniques. In parallel to the art course we will focus on cooking with the spring season, kitchen demonstrations illustrating the dishes and produce we use during the program, and wonderful excursions to beautiful places in the french countryside.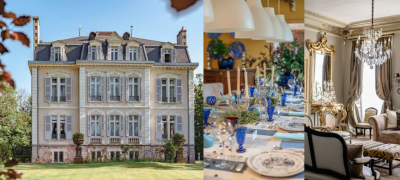 Beautiful Summer Gardens of Central France with Penny Dobbie
02 Jun 2024 - 08 Jun 2024
Spring has changed to summer and the glorious gardens are in fragrant bloom. The La Creuzette team has orchestrated the opportunity to experience a unique glimpse of a magnificent overview of French traditional and contemporary botanical and architectural design. From the spectacular formal gardens of Vaux-le-Vicomte on the outskirts of Paris to Villandry and Chenonceau in the Loire region, finally arriving in la Creuse and enjoying all that the centre of France has to offer.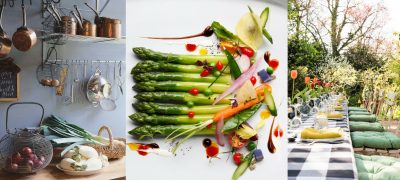 Pilates Retreat at La Creuzette
23 Sep 2024 - 28 Sep 2024
A wonderful pilates retreat in the French Countryside hosted by an American retreat company. The week will include pilates sessions, meditation, meditating walks, and some exciting excursions, wine tasting, and cooking. Contact us for more information.
Tickle your tastebuds with our
Food and dining offerings
Pull up a chair, unfold your napkin, take a bite and close your eyes: at La Creuzette we take the art of dining seriously. When you sit down at an imaginatively prepared table, you are in for a festive treat. The crockery, crystal and flatware are never used twice during your stay.
Read more...
Host your event at
La Creuzette
The magnificent park at La Creuzette is the perfect location for a festive celebration, be it a graceful wedding, a stylish cocktail party, an exquisite formal dinner or even a music concert! We have hosted a television promotion at La Creuzette and are delighted to accommodate any special events or launches.
Read more...
Explore the French countryside around
Boussac
Boussac is a small village in the Creuse area in central France's Nouvelle-Aquitaine region. It is often referred to as La France profonde – the authentic "deep" France where time seems to stand still and inhabitants routinely stop to say a friendly bonjour to passers-by. The village, with its stone houses on the banks of the Petit Creuse river, has been a tight-knit community since Roman times. Join us for unforgettable experience here in the French countryside with its booming markets and nearby historic cities and towns such as Aubusson, Limoges and Bourges.
Read more...
Take home your memories
Of La Creuzette
From time to time, we place some exceptional items in our virtual shop window: be it a set of embroidered antique French serviettes, a small pastel drawing, antique Limoges porcelain or bespoke ceramics and table cloths by Louis Jansen van Vuuren. You might even find a restored Aubusson tapestry cartoon.
Read more...

2018-11-05
The landscape turns to gold and as autumn leaves start to fall, our 2018 season at La Creuzette draws to a contented close. The bleak blue sky fills with whirling wheels of bonfire smoke as we prepare for winter that is lurking around the four corners of the Creuse region.

Words just aren't enough. Every aspect of our week here exceeded expectation. We sincerely hope to be back before long. Thank you, thank you.

Sandra & Ray Crewe-Brown May 2016
Thank you for sharing your piece of paradise in Boussac with us. We saw unforgettable gardens and enjoyed delicious food served in exquisite settings.

Laurie & Rita Chiappini 27 June 2016
The home, the food, the gardens, the champagne and the best hosts. Incroyable!

Brenda Wainwright 17 June 2015
Dankie vir al die skoonheid, gasvryheid en bederf. Dit was heerlik.

Lynette Steele 30 May 2015
Wat 'n bederf-week volgepak met kos, wyn en plesier! Baie dankie!

Mof & Reinette Terreblanche 29 June 2014
In my lewe het ek nie so ervaring gedroom of verwag nie. Dankie vir prentjies wat my vir ewig sal inspireer en aan die gang sal hou.

Therese Benade 12 September 2014
Dankie vir liefde en omgee en magic en joy en "loads of laughter".

Isabella Niehaus 12 September 2014
'n Ongelooflike ervaring wat ek altyd sal koester! Baie dankie vir hierdie wonderlike belewenis en al julle moeite en aandag aan detail!

Cecile Baard 27 July 2014
'n Aanhaling van Carl Sandberg: "Life is like poetry – and poetry is an echo asking a shadow to dance."

Dit het julle met my reg gekry! Baie opregte dankie – ek dans!

Annatjie Van Coppenhagen 5 May 2013
Amazing house, food, company. Can't wait to return!

Perelandra Wait 13 October 2013
Being at La Creuzette is pure luxury and a necessity for the soul. Hope to keep returning for the company and the learning!

Sheila Kaplan 19 September 2012
"Life is so startling, it leaves time for little else." A quote certainly applicable to La Creuzette. Every sense catered for 24/7! Thank you, thank you, thank you.

Penny Dobbie