Marie Antoinette Room
Two centuries after her death by guillotine in 1793, the name of this French queen remains shrouded in infamy and intrigue. Nonetheless, Marie Antoinette's undeniably unique sense of style and creative genius reflected at Le Petit Trianon at Versaille, heralded a new vogue in decorating.
Decorated in her style, this south-facing, thirty square metre bedroom is furnished with gilded antique pieces. On the walls, 18th and 19th century etchings are juxtaposed with modern pieces and contemporary art works. There are two double beds which are separated.
A luxuriously large slipper bath nestles in a frescoed alcove at the far end of the bedroom. The room also has a small, separate dressing room and a separate toilet with a large porcelain washbasin set into Egyptian marble.
All the rooms at La Creuzette have WiFi internet, a hairdryer, and embroidered toweling gowns. The beds are made up with antique, hand embroidered French linens and other luxury accoutrements. A luxury range of La Creuzette bathroom toiletries is replenished daily.
Reservations for a minimum stay of two nights.

---
Gallery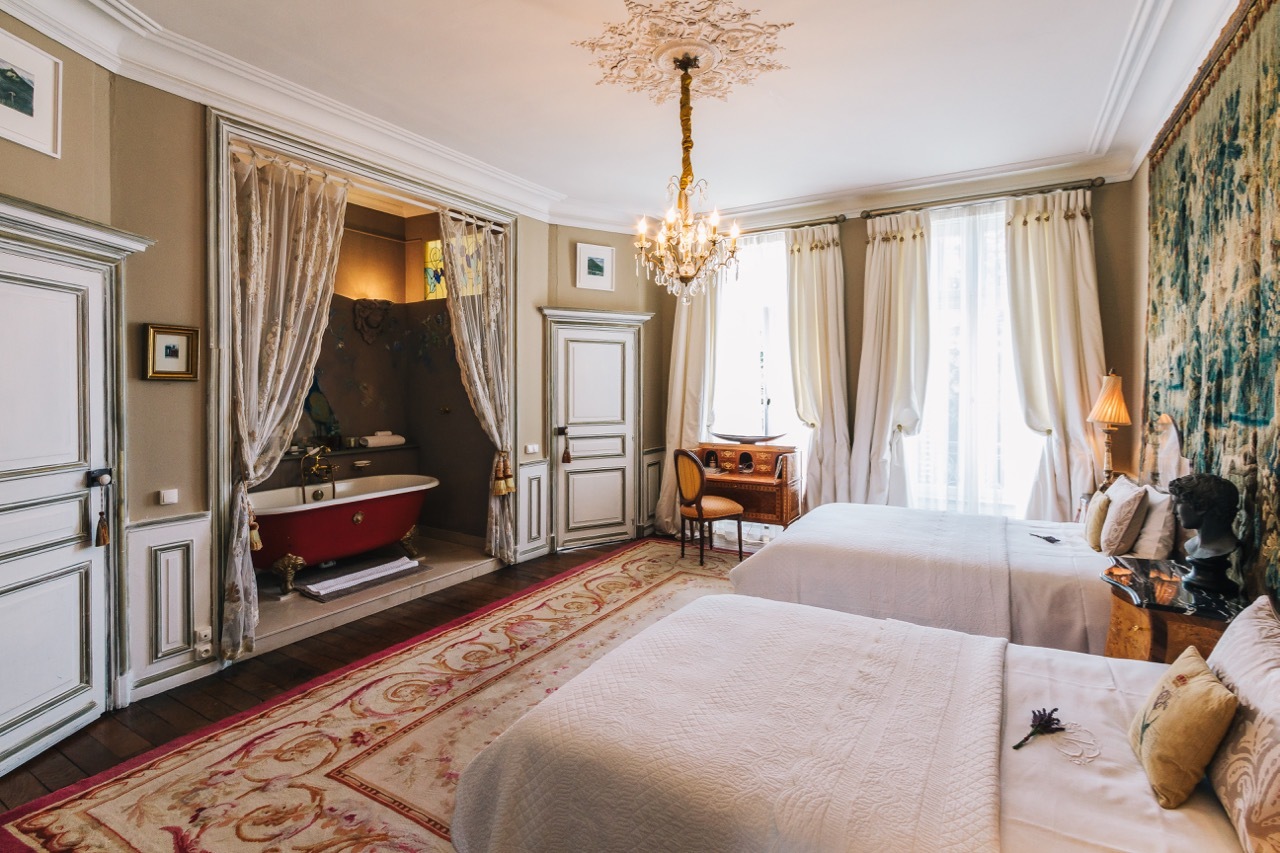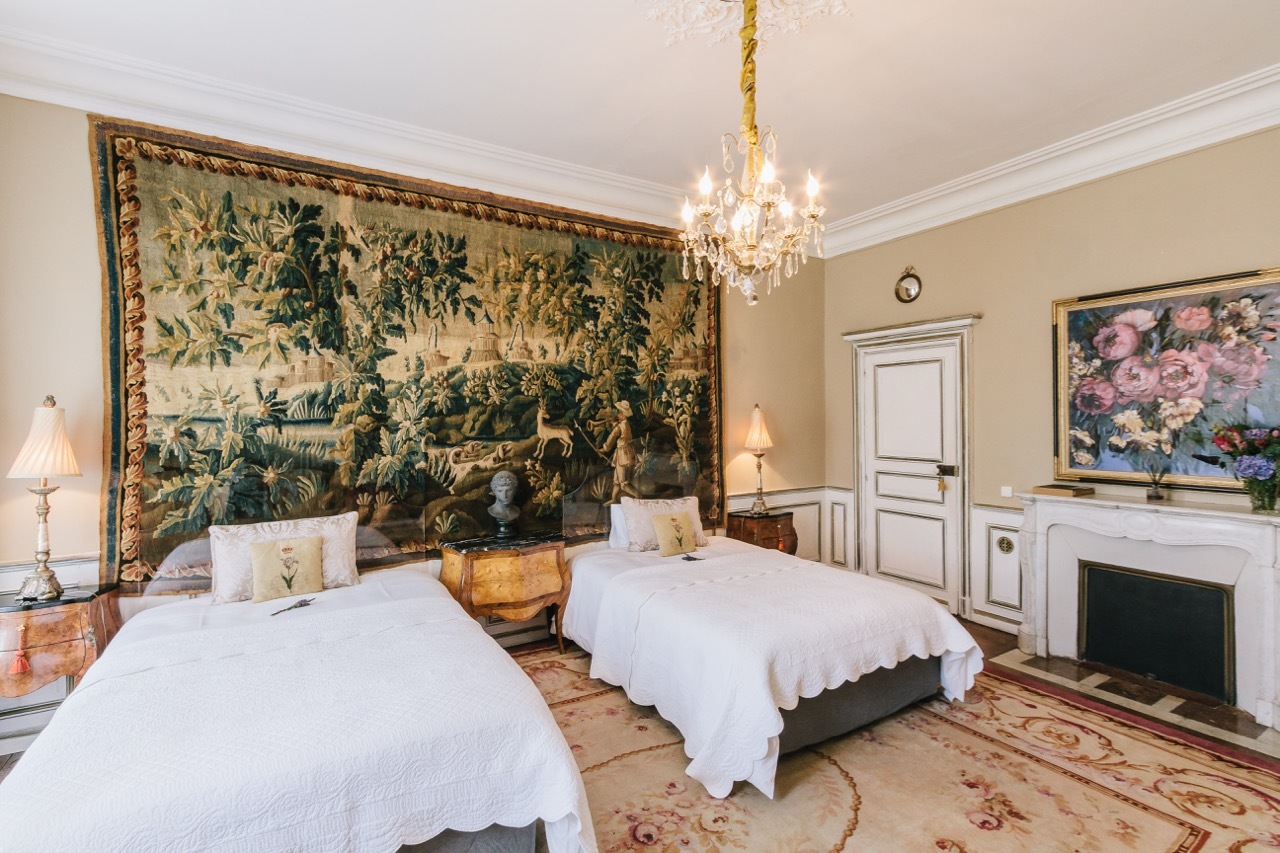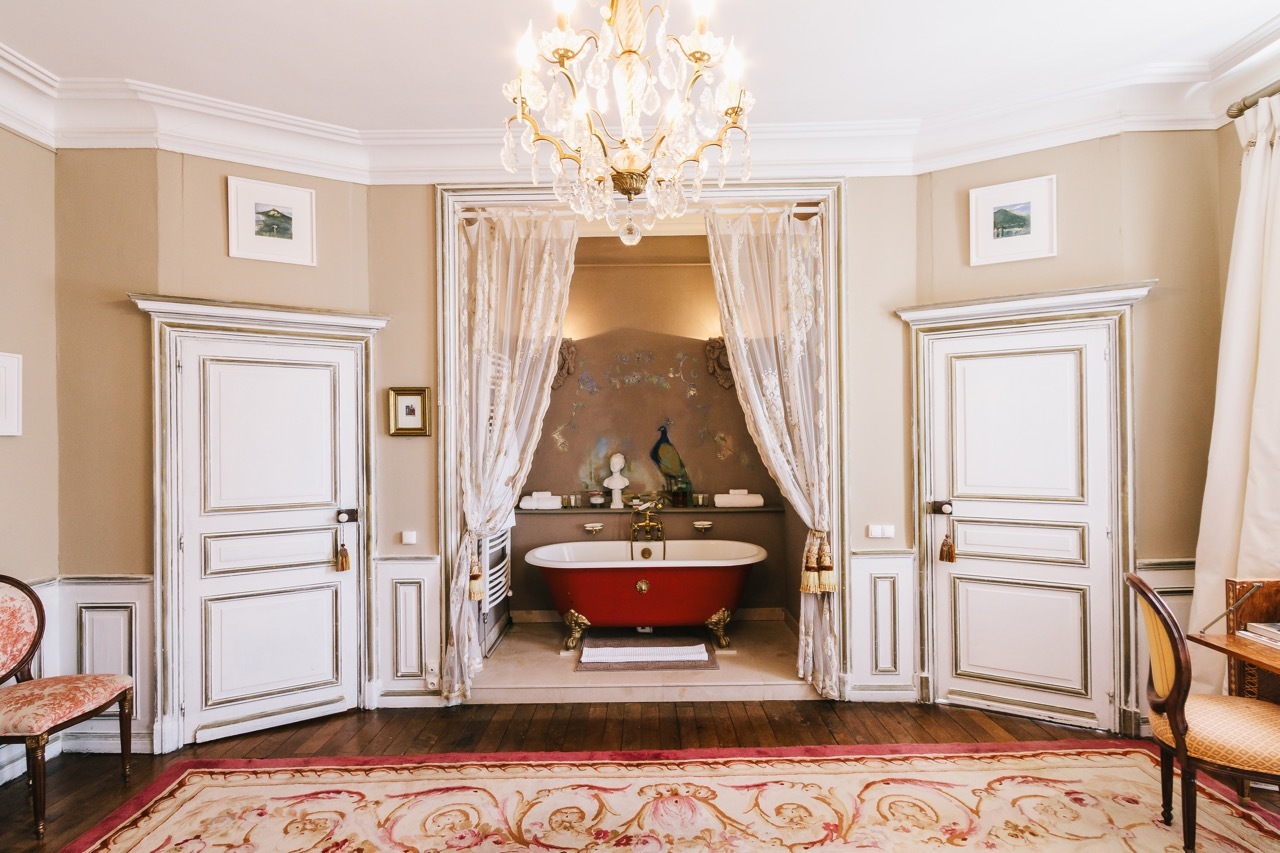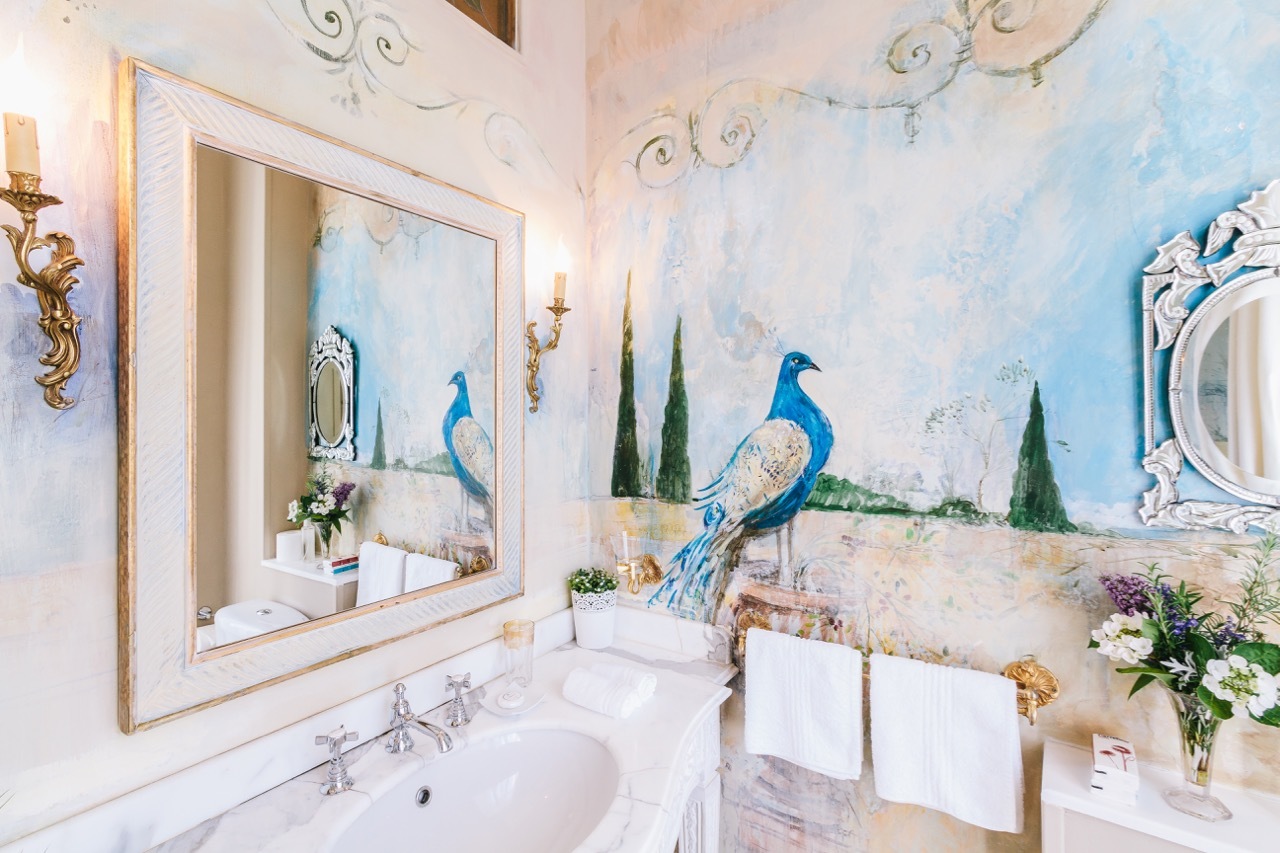 Terms and conditions apply
Room Amenities
€ 210

Per night

2 double beds

Separate double beds

Ensuite bathroom

Ensuite bathroom with a slipper bath

We provide

WiFi Internet, hairdryer, embroidered towelling gowns, toiletries

Breakfast

Breakfast included