Joséphine de Beauharnais Room
Her beguiling beauty, creative spirit and joie de vivre, inspired many fashion and decorative trends. Joséphine de Beauharnais' Château de Malmaison became the focus of the beau monde and the creative avant-garde. Her famous gardens were fragments from paradise.
This eighteen square metre, north-facing room overlooks the parterre garden and decorative lily pond. Styled with antique and contemporary furniture, it features a queen-size canopy bed. The walls in the ensuite bathroom feature cherubs frolicking in a cloud-filled sky. The shower has a sumptuous blue velvet curtain drape.
All the rooms at La Creuzette have WiFi internet, a hairdryer and embroidered towelling gowns. The beds are made up with antique, hand embroidered French linens and other luxury accoutrements. A luxury range of La Creuzette bathroom toiletries is replenished daily.
---
Gallery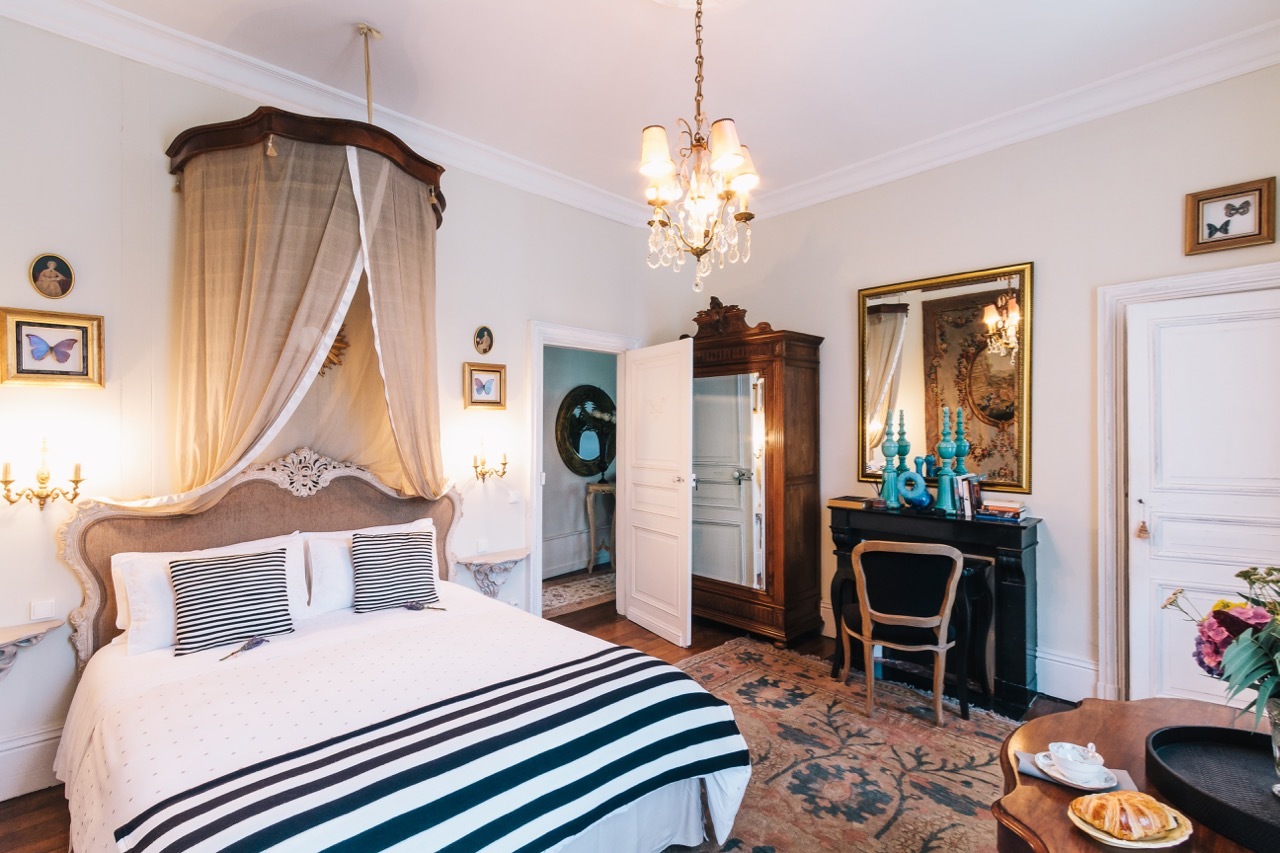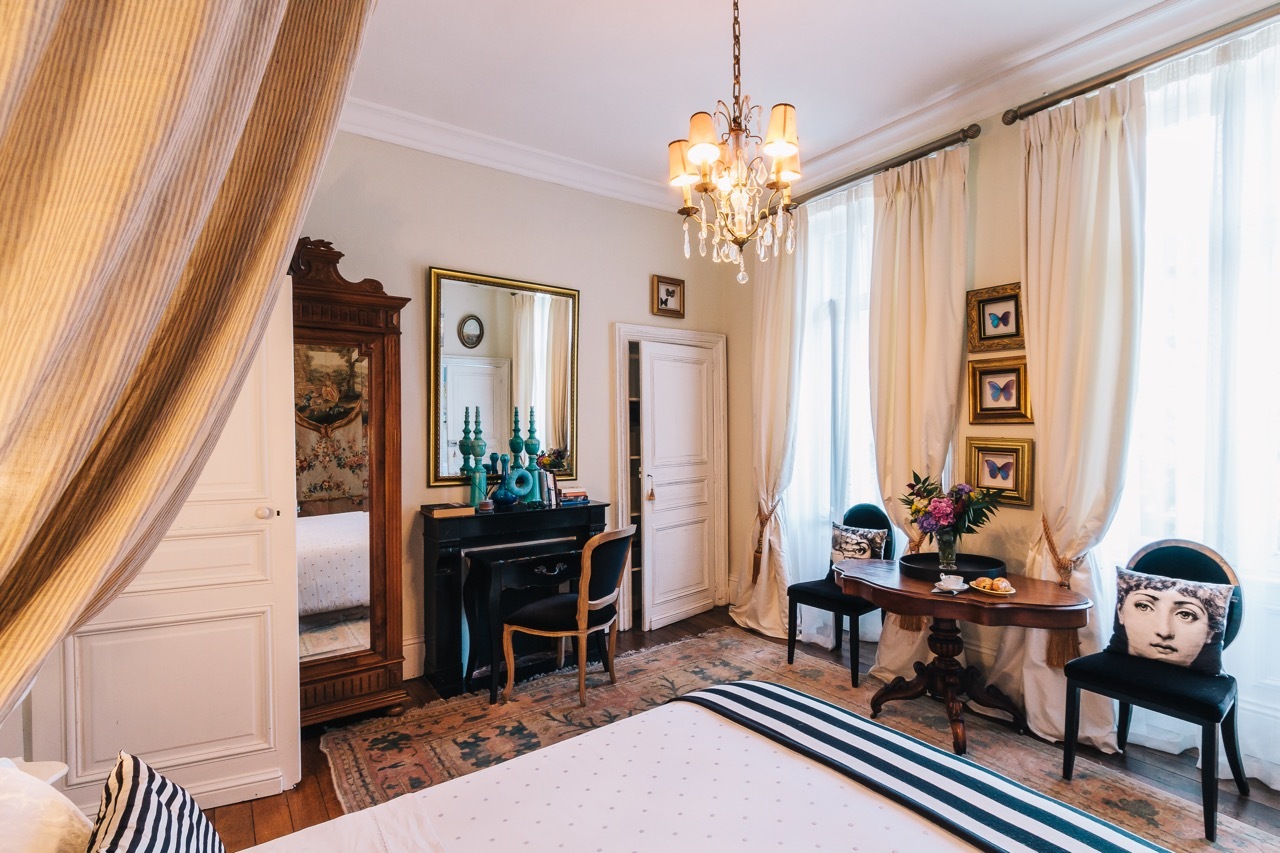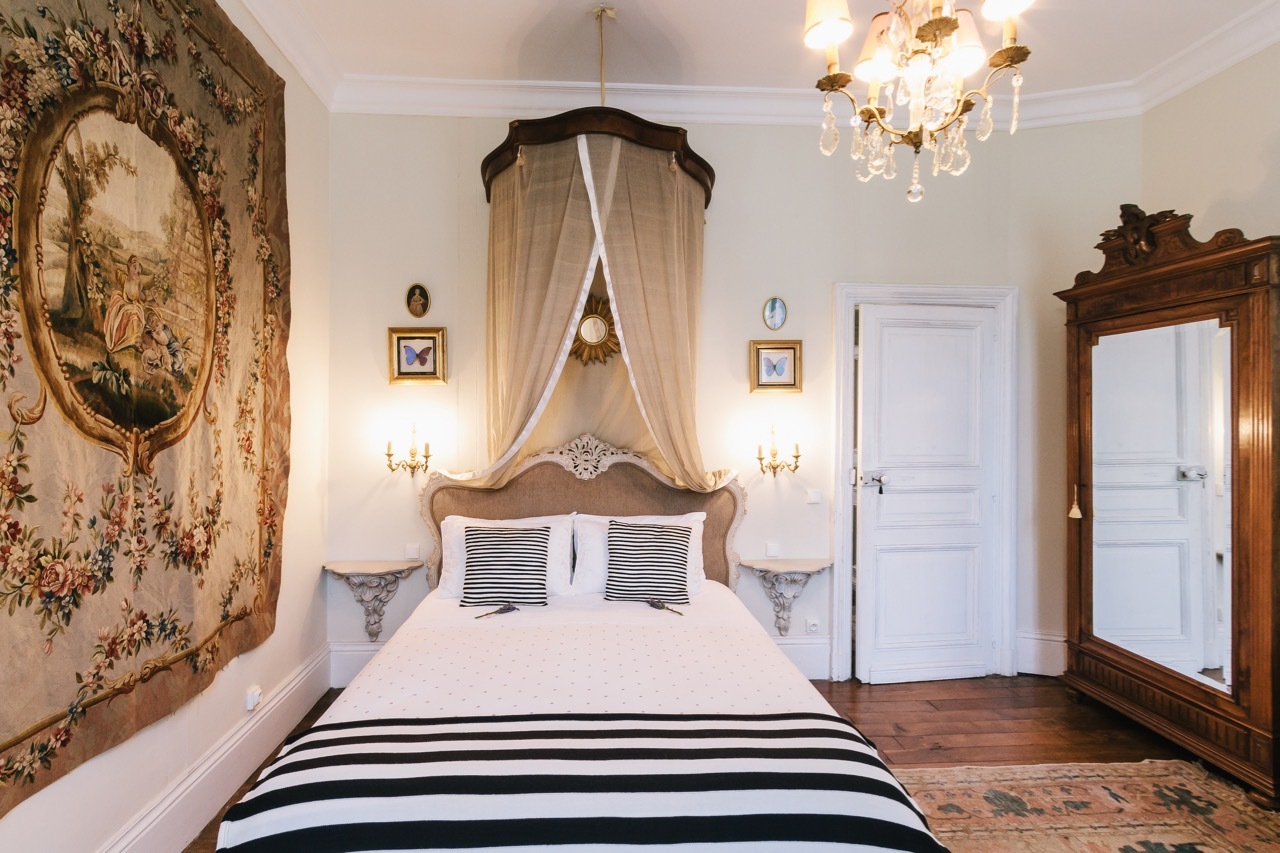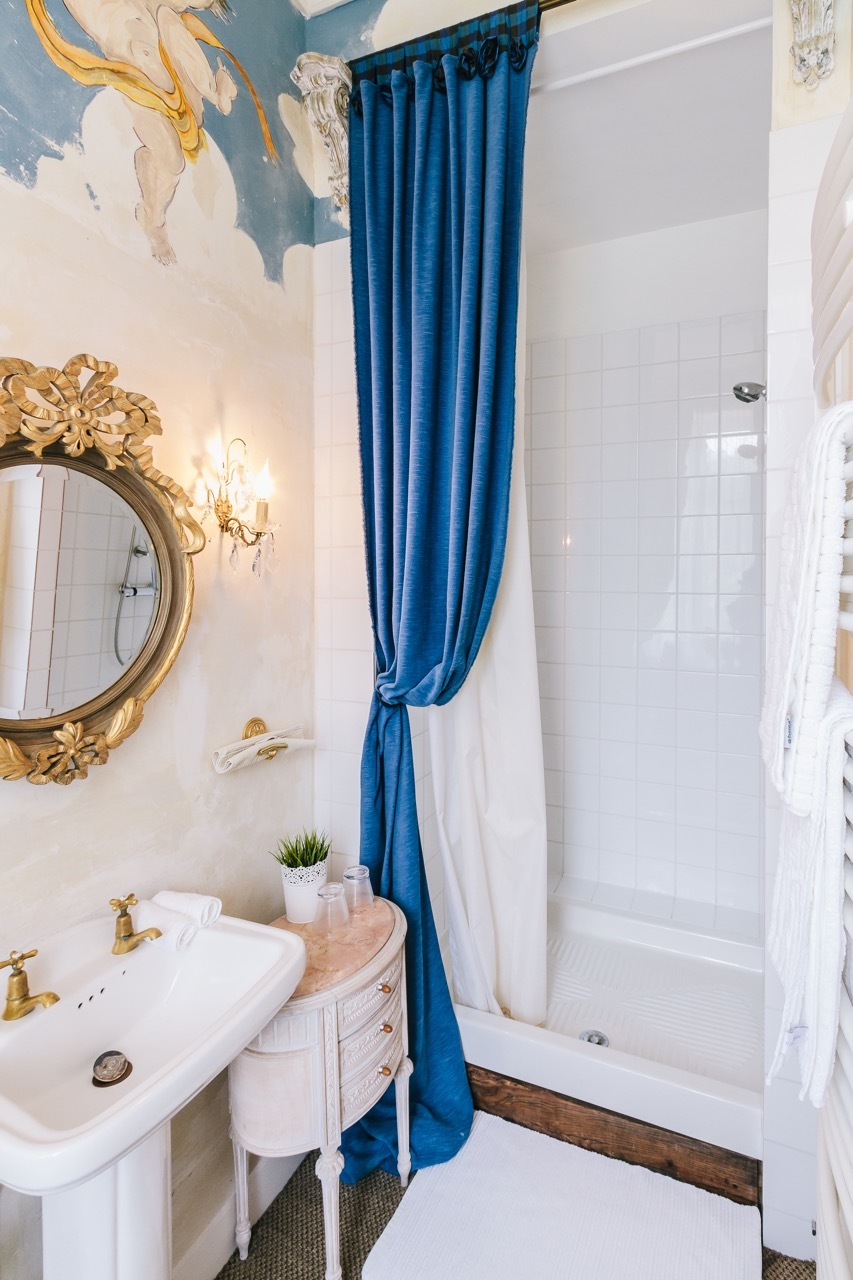 Terms and Conditions apply
Room Amenities
€ 160

Per night

1 queen size bed

Canopied queen size bed

Ensuite bathroom

Ensuite bathroom with shower

Safe

Room with a safe

We provide

WiFi Internet, hairdryer, embroidered towelling gowns, toiletries

Breakfast

Breakfast included