Autumn Harvest. A French Culinary Dream
Fully booked
Autumn is here – The landscape starts showing Autumn colours, the saffron season has arrived and the first of the wild mushrooms appear in the surrounding forests. At La Creuzette we take cooking seriously and we have built a healthy reputation for being a frontrunner on the culinary scene without disregarding the rich and valuable aspects of traditional French cuisine. The program starts with an exciting day in Paris visiting interesting food shops. On our way to La Creuzette we will visit the famous Rungis market where the world's leading chefs, restaurants, and hotels shops for fresh French produce. At La Creuzette guest chefs join the group in the kitchen to celebrate the abundance that autumn has to offer.
Cost breakdown
La Creuzette special interest programmes are carefully compiled to ensure that you have the ultimate, hassle-free luxury holiday experience. Our all-inclusive land arrangement means that everything aside from flights, Schengen visas and personal expenses are taken care of as follows:
€3350 per person sharing
Transfer from Charles de Gaulle to our Paris Hotel early morning on the 26th September
One night's stay in central Paris in twin or double rooms
Transport from Paris to La Creuzette
Luxurious accommodation at La Creuzette for the 4 nights
Full board accommodation (i.e. all meals with drinks, also at restaurants we visit)
All excursions including entrance fees and gratuities
All cooking demonstrations and guest chefs
Train transfer back to Paris on the 1st October
A deposit of €1000 secures your booking with the balance due on or before your arrival at La Creuzette. A single supplement of €650 applies for single occupation.
Itinerary
Day 1 (Monday, 26 September)
Early morning arrival in Paris where you are met at Charles de Gaulle airport. We book in at our hotel in central Paris. From here we pop in at several interesting food shops: Poilane Bakery, le bon marché food hall where we will also enjoy lunch, Gallerie Lafayette food hall, and an interesting cave for a wine tasting. If time allows, we will stop at Dehillerin who have supplied famous restaurants for at least a century. Later, we meet for champagne and dinner at the oldest restaurant in Paris, Le Procope.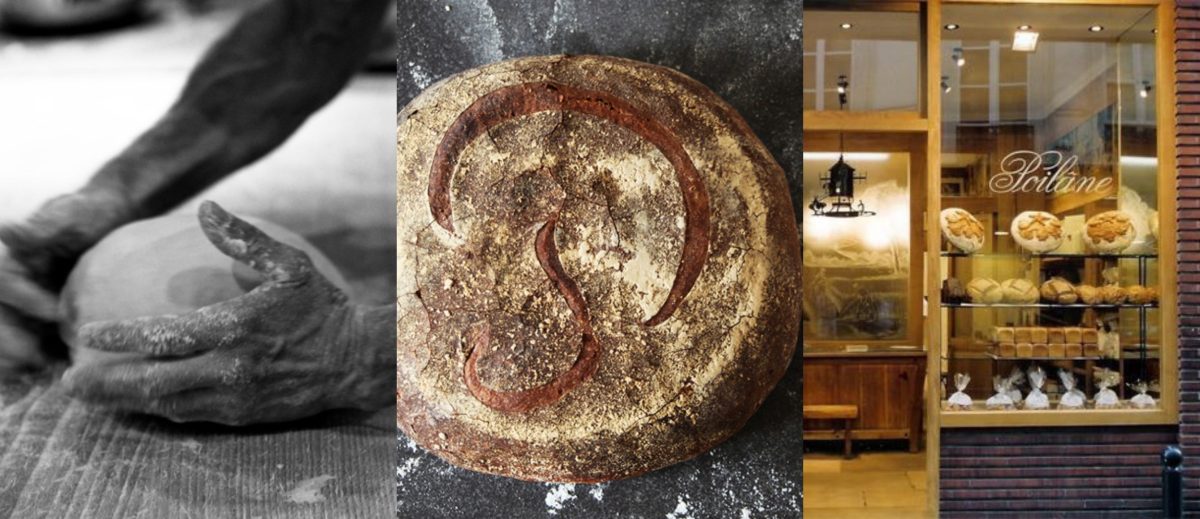 Day 2 (Tuesday, 27 September)
Today we have an early start and already load all luggage and depart for our excursion at 06h00. We visit the Marché International de Rungis, which is one of the largest wholesale food markets in the world. This fascinating visit will impress – not just because of the size and volume that is traded daily, but also the variety and quality of produce that feeds the city and supplies many iconic restaurants and markets all over the world. One of the specialist suppliers that we will be visiting, is MAISON MASSE, a specialist foie gras, truffle and saffron producer where a tasting will be arranged. Later, we sit down to a hearty breakfast at one of the many restaurants at the market before we begin our trip to La Creuzette. We stop at Lamotte-Beuvron where the famous recipe for the Tarte Tatin dessert was invented. We enjoy lunch in the village where the famous tart will be on the dessert menu. After lunch, we continue to La Creuzette. You arrive at your holiday destination in time for tea, coffee and mignardises (typically French confectionaries). Take some time to settle in, relax and explore the grounds. We meet in the dining room of the summerhouse at 19h30 for a glass of champagne followed by dinner.
Day 3 (Wednesday, 28 September)
Breakfast will be served at 09:00 in the main dining room. After breakfast we drive to nearby Montlucon where we visit our wine merchant at his newly renovated tasting room for a special wine tasting and a traditional French lunch. After lunch, there will be an opportunity to buy some special wine and perhaps a good whisky with the help of a connoisseur. From here we drive to Fontanières to visit a saffron farm where the owner, Véronique Lazérat, will guide the group through the various stages of saffron production. We plan to do a hands-on picking/harvest session in the colourful fields. We return to La Creuzette and later, we meet in the kitchen for a cooking demonstration by a guest chef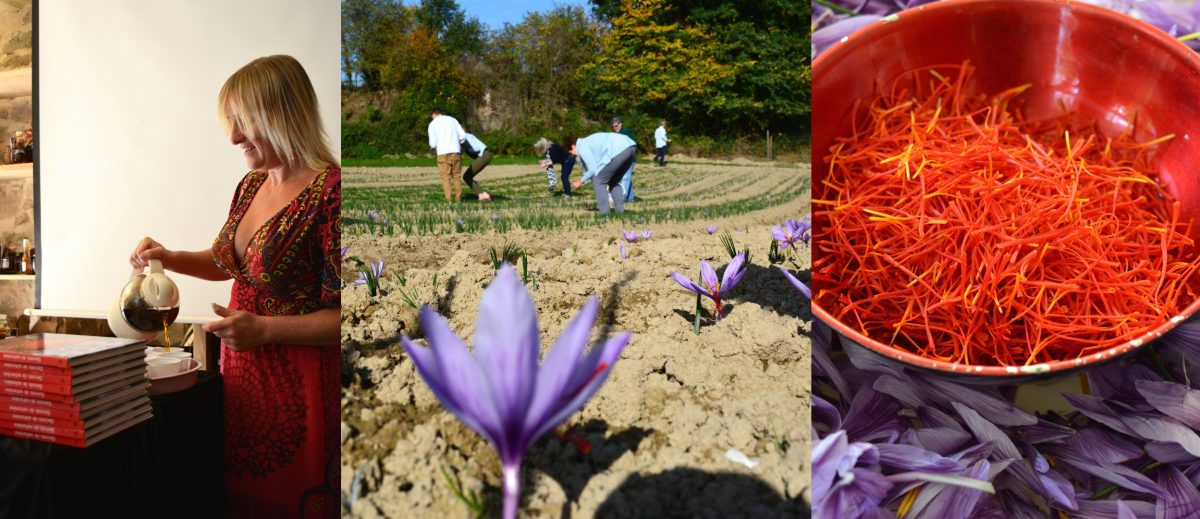 Day 4 (Thursday, 29 September)
Today is market day in Boussac. After breakfast, we meander through the colourful market stalls which are laden with fresh fruit and vegetables, fragrant soap from Marseilles and other artisanal products from the region. Using the ingredients selected at the market and by experimenting with a series of basic molecular gastronomy techniques we prepare a delicious lunch that will be enjoyed around the stone table in front of the summerhouse. After lunch, our excursion takes us to the Ateliers de la Marche in Aubusson. We explore the picturesque village of Aubusson where French tapestries and carpets have been woven and restored for centuries. The new Cité de la Tapisserie with superb collections of ancient and contemporary tapestries will be our first experience. From here we will visit the cartoon (tapestry pattern) museum before heading back to La Creuzette. Later, we have a hands-on cooking session with Hardy. Dinner follows.
Day 5 (Friday, 30 September)
After breakfast, we drive to the Royal city of Bourges where we have scheduled a special visit to the new tasting room at the Monin factory. We enjoy a cooking session with michelin chef Thierry Finet in the Monin tasting room, followed by lunch. After lunch, we will have some time to shop for interesting ingredients at one of the large restaurant suppliers in the city and also to visit the magnificent cathedral, and the adjoining archbishop's garden. We head back to La Creuzette where you will have some time to pack before we meet for cocktails and our farewell dinner feast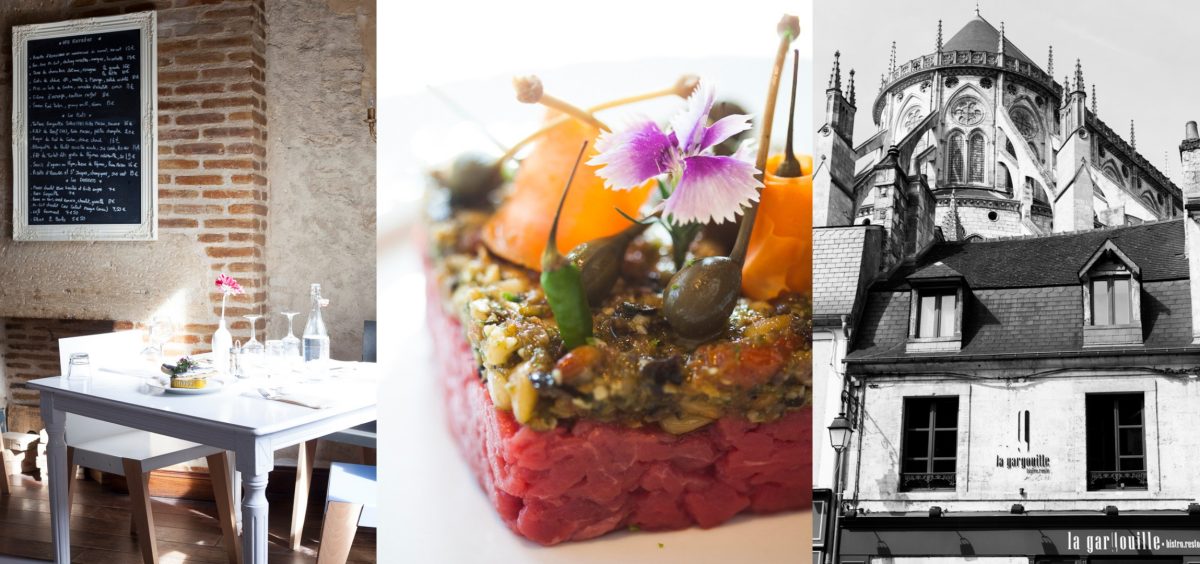 Day 6 (Saturday, 1 October)
After a leisurely breakfast, we will have some relaxing time to wonder through the garden of La Creuzette one last time before we leave for Châteauroux from where your fast train to Paris departs.
Please note that this itinerary may be amended to accommodate suppliers, service providers and the weather.

Terms and Conditions apply
Dates
26 Sep 2022 - 01 Oct 2022
Price
€ 3 350 per person sharing
Highlights
Transfer from Charles de Gaulle to our Paris Hotel early morning on the 26th September
One night's stay in central Paris in twin or double rooms
Transport from Paris to La Creuzette
Luxurious accommodation at La Creuzette for the 4 nights
Full board accommodation (i.e. all meals with drinks, also at restaurants we visit)
All excursions including entrance fees and gratuities
All cooking demonstrations and guest chefs
Train transfer back to Paris on the 1st October