Summer Abundance: A Wine Master Tour
Limited places available
A gastronomical highpoint in the La Creuzette calendar features wine tastings in Sancerre, Chateaumeillant and in Saint Pourçain-sur-Sioule. Delectable dinners with excellent instruction on wine pairing and of course, cheese tasting. Become aware of the do's & don'ts of the intricate French cheese-board etiquette. We share our kitchen secrets with you and show you all the tricks of the trade: some molecular gastronomy and we teach you foolproof recipes that you will replicate with ease and confidence.
Cost Breakdown
La Creuzette's special interest programmes are carefully compiled to ensure that you have the ultimate, hassle-free luxury holiday experience. Our all-inclusive land arrangement means that everything aside from flights, Schengen visas and personal expenses are taken care of as follows:


€3 350 per person sharing
Collection from Charles de Gaulle airport and road transfer to La Creuzette
Luxurious accommodation at La Creuzette for the 5 nights / 6 days
Full board accommodation (i.e. all meals with drinks, also at restaurants we visit)
All excursions including entrance fees and gratuities
All wine and cheese tastings
All cooking demonstrations and guest chefs
Transfer back to Châteauroux train station at the end of the week and train back to Paris
A non-refundable deposit of €1 000 secures your booking with the balance due on or before your arrival at La Creuzette. A single supplement of €650 for the week applies for single occupation.

Itinerary
Day 1 (Monday, 8 August)
Early morning arrival where you are met at Charles de Gaulle airport or from hotels in Paris, and road transfer to Château La Creuzette, your holiday residence in Boussac village. En-route we stop at the beautiful village of Sancerre, one of the well-known wine areas of France. We have a special vineyard tour set up at Henri Bourgeois, a family-run business for ten generations. We learn more about their way of winemaking, we explore the sloping vineyards, and we taste a selection of their finest wines (including their specialty sauvignon blanc and pinot noir). We enjoy a delectable picnic in the vineyards before continuing on to La Creuzette. At La Creuzette, take some time to settle in, relax and explore the grounds. We meet in the dining room of the summerhouse at 19h30 for a glass of champagne followed by a four-course welcome dinner.
Day 2 (Tuesday, 9 August)
Breakfast will be served at 09:00 in the main dining room. After breakfast, we drive to nearby Montluçon. We stroll through the medieval part of the charming village where we will have some time for shopping. We visit our wine merchant at his newly renovated tasting room for a special wine tasting and a traditional French lunch. After lunch, there will be an opportunity to buy some special wine (and perhaps a good whisky with the help of a connoiseur) which you may wish to take home with you. From here we take a short drive to visit a Nougat manufacturer. We have the opportunity to see how nougat is made and we will enjoy a tasting of their nougat and their special pain d'épice. They also have their nougat and other special products from the area on sale, and there will be some time for some shopping. We return to La Creuzette and later, we meet in the kitchen for a hands-on cooking session. Dinner follows.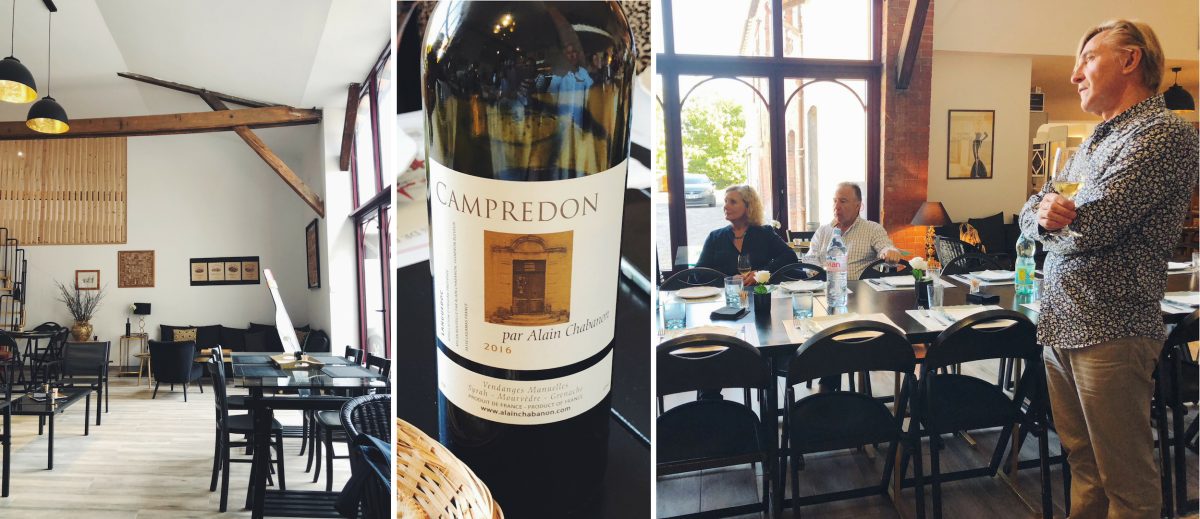 Day 3 (Wednesday, 10 August)
After breakfast, we drive to Chateaumeillant, our closest wine area. We spend the day visiting two vineyards where we will be tasting some of the Berry's greatest wines. We also visit a local goat's cheese producer with opportunity to taste some of the region's cheese. Lunch will be enjoyed at a local restaurant with delicious local wine of course. We return to La Creuzette late afternoon.We meet in the kitchen for a cooking demonstration by guest chef Jean-Jacques Tulleau, followed by dinner. His wife and wine connaisseur, Françoise Tulleau, will pair the wines with each course.
Day 4 (Thursday, 11 August)
Today is market day in Boussac. After breakfast, we meander through the colourful market stalls, which are laden with fresh fruit and vegetables, fragrant soap from Marseilles and other artisanal products from the region. Here we find inspiration for our lunch menu. Using the fresh ingredients selected at the market and by experimenting with a series of basic molecular gastronomy techniques, lunch will be prepared and enjoyed at the long stone table in front of the La Creuzette summer kitchen. After lunch, there will be an optional visit to the 11th century Chateau de Boussac. This gothic castle (privately owned) is filled with an incredible collection of antiques and beautiful tapestries. We also explore the rest of the village and its interesting history. Those who wish to rather enjoy a relaxed afternoon at La Creuzette, reading under the trees, enjoying a glass of rosé in the garden, or simply relishing in the peace and tranquility of our piece of paradise, are free to do so. Later, we meet for drinks followed by dinner. Tonight's dinner will include a tasting of various French cheeses, and several special wines to accompany each cheese. We will learn more about the different cheeses and the dos and don'ts of cutting and serving cheese.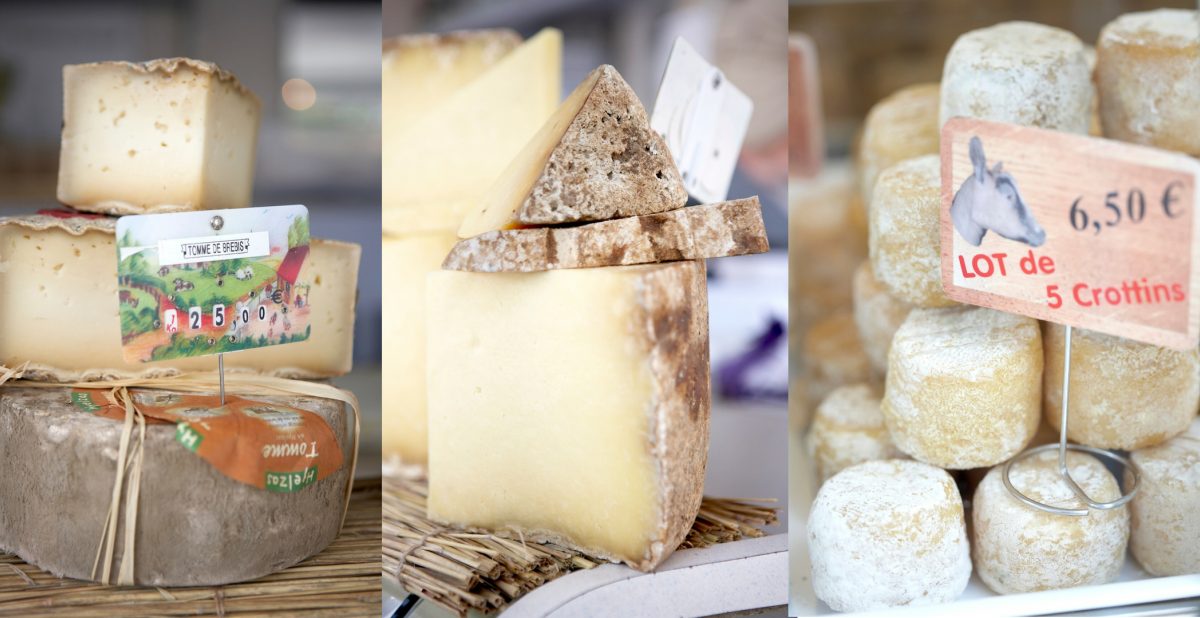 Day 5 (Friday, 12 August)
Today we drive to Saint Pourcain-sur-Sioule. We visit Domaine Nebout where we have a special tour of their wine cellar and tasting of their wines. We enjoy a specially set up lunch on the wine barrels in the cellar. After lunch, there will be time to amble through the beautiful village before we return to La Creuzette. Later, you will have some time to pack, before we meet for drinks, followed by our farewell dinner feast.
Day 6 (Saturday, 13 August)
After breakfast, we take a short drive to the Priory garden at Notre Dame d'Orsan. This was the inspiration for the garden concept at Babylonstoren in Franschhoek and the same garden designer replicated this structured gardening style at Babylonstoren. We spend the morning wandering through this magical garden. From here we depart for Châteauroux from where the fast train to Paris departs.
Please note that this itinerary may be amended to accommodate suppliers, service providers and the weather.
Terms and Conditions apply
Dates
08 Aug 2022 - 13 Aug 2022
Price
€ 3 350 per person sharing
Highlights
Collection from Charles de Gaulle airport and road transfer to La Creuzette
Luxurious accommodation at La Creuzette for the 5 nights / 6 days
Full board accommodation (i.e. all meals with drinks, also at restaurants we visit)
All excursions including entrance fees and gratuities
All wine and cheese tastings
All cooking demonstrations and guest chefs
Transfer back to Châteauroux train station at the end of the week and train back to Paris