French Art and Gardens Experience
Now open for bookings
Overview
(The painting content is on the drawing board – exciting extensions to the program will be finalized soon- watch this space for further notification!)
Art and nature are inseparable and it's from this premise that we offer our guests a unique garland of experiences. You may choose either to paint with Louis Jansen van Vuuren in his wondrous rooftop studio or join the group on visits to the fragrant gardens on our itinerary. The journey will take you through charming villages and impressive castles, where time stood still. In the studio, the varied creative explorations will focus on diverse interpretations of spring flowers in aquarelle, acrylic and pastel techniques.
Cost Breakdown
La Creuzette special interest programmes are carefully compiled to ensure that you have the ultimate, hassle-free luxury holiday experience. Our all-inclusive land arrangement means that everything aside from flights, Schengen visas, train tickets, and personal expenses are taken care of as follows:


€3 250 per person sharing
Collection from Châteauroux train station on the 13th May and transfer to La Creuzette
Luxurious accommodation at La Creuzette
Full board accommodation (i.e. all meals with drinks, also at restaurants we visit)
Art materials and instructions
All excursions and entrance fees as detailed in the itinerary
For guests who prefer not to paint, there will be additional excursions to fill each day
All cooking demonstrations and guest chefs
Transfer back to Châteauroux train station at the end of the week at La Creuzette
A non-refundable deposit of €1 000 secures your booking with the balance due on or before your arrival at La Creuzette. A single supplement of €650 for the week applies for single occupation.
Itinerary
Day 1 (Monday, 13 May)
Collection from Châteauroux train station where the group will arrive between 12:00 and 13:00, and road transfer to Château La Creuzette, your holiday residence in Boussac village. We stop for a delicious lunch at the famous l'Escale Village. You arrive at your holiday destination in time for tea, coffee and mignardises (typically French confectionaries). Take some time to settle in, relax and explore the grounds. We meet in the dining room of the summerhouse at 19h30 for a glass of champagne followed by a four-course welcome dinner.
Day 2 (Tuesday, 14 May)
Breakfast will be served at 09:00 in the main dining room. After breakfast, the artists will start their morning art session at 10:00. A full day will be spent in the studio: Morning session 10h00 - 13h00. Lunch at La Creuzette. Afternoon session 14h30 - 17h00. After breakfast, Hardy and the rest of the group have an excursion to Limoges, the porcelain capital of France. We visit the porcelain museum, enjoy lunch, and then we stop at a wholesaler where affordable porcelain gifts are available. We return to La Creuzette and later, the complete group meets for cocktails, followed by dinner.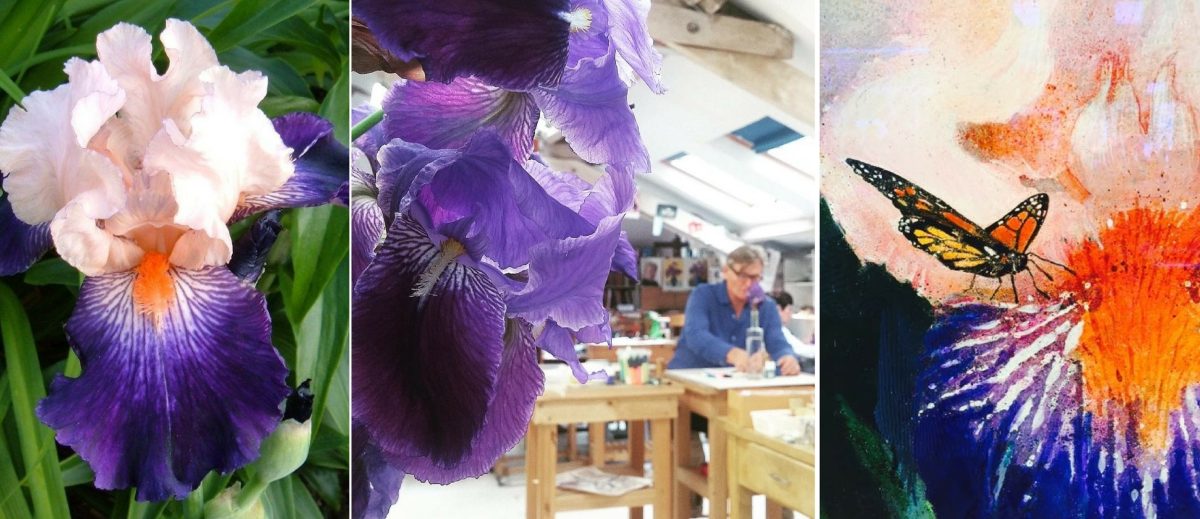 Day 3 (Wednesday, 15 May)
Breakfast will be served at 09:00. After breakfast, the artists will start their morning art session at 10:00. Another full day will be spent in the studio. After breakfast, Hardy and the rest of the group travel to the picturesque village of Apremont on the banks of the Allier River. Listed as one of the "most beautiful villages of France", it is home to the romantic "French Folly" gardens. The park has rare trees, floral borders, a Chinese bridge and a Turkish pavilion that seems to float at the edge of a lake. We have lunch at a nearby Bistro with time afterward to amble through the village. We return to La Creuzette where we all (artists included) meet for cocktails and a cooking demonstration by a guest chef.
Day 4 (Thursday, 16 May)
Market morning in Boussac. After breakfast, we all meander through the colourful market stalls that are laden with fresh fruit and vegetables, fragrant soap from Marseilles and other artisanal products from the region. Here we find inspiration for our lunch menu. Using the fresh ingredients selected at the market, lunch will be prepared and enjoyed at the long stone table in front of the La Creuzette summer kitchen. After lunch, the art guests will meet in the studio at 14:30 for their afternoon session and the rest of the guests will visit the 11th-century Château de Boussac. This gothic castle (privately owned) is filled with an incredible collection of antiques and beautiful tapestries. We may have an opportunity to see the owners' private apartments, which are not usually open to the general public. We explore the rest of the village (and it's interesting history). Afterwards, we return to La Creuzette and later, as the sun sets, we enjoy cocktails and a French style barbeque.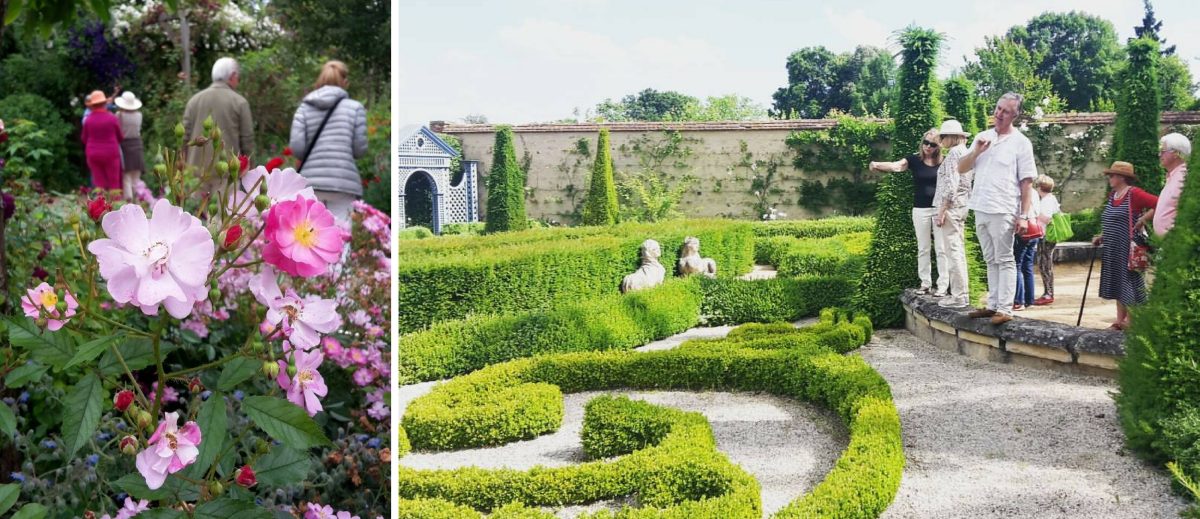 Day 5 (Friday, 17 May)
After breakfast, the artists will have their morning art session from 10:00-13:00. The chefs will meet Hardy in the summer kitchen at 10:00 to learn some basic molecular gastronomy techniques and after a morning of great fun dreaming up and producing 'el buli' type dishes, we all (artists included) sit down to lunch that we will have created. After lunch, we all head to Aubusson. This centuries-old village is famous for magnificent carpets and tapestries. We visit the new Cité de la Tapestry where we learn more about every aspect of this art form which is practiced by very few people today. We also visit Mme Chirac's antique shop. Chantal Chirac is an expert restorer specializing in carton (tapestry patterns). We return late afternoon when we all need to start thinking of packing the suitcases. At 18:45 we all meet in the art studio where there is a feedback session and an exhibition of all the art produced during the week. Our Farewell dinner follows in the dining room of the summerhouse.
Day 6 (Saturday, 18 May)
After breakfast, we take a short drive to the Priory garden at Notre Dame d'Orsan (this was the inspiration for the garden design at Babylonstoren in Franschhoek). We spend the morning in this magical garden. From here we depart for Châteauroux from where the fast train to Paris departs.
Please note that this itinerary may be amended to accommodate suppliers, service providers and the weather.
Terms and Conditions apply
Dates
13 May 2019 - 18 May 2019
Price
€ 3 250 per person sharing
Highlights
Collection from Châteauroux train station on the 13th May and transfer to La Creuzette
Luxurious accommodation at La Creuzette for the 5 nights / 6 days
Full board accommodation (i.e. all meals with drinks, also at restaurants we visit)
Art materials and instructions
All excursions and entrance fees as detailed in the itinerary
For guests who prefer not to paint, there will be additional excursions to fill each day
All cooking demonstrations and guest chefs
Transfer back to Châteauroux train station at the end of the week at La Creuzette