La Creuzette's Chef's Table
Now open for reservations
Overview
This exciting new addition to the La Creuzette portfolio will be an adventure of culinary delights. Hobnob with, and learn from a select few world-renowned chefs around our table. We will visit a glamorous Michelin accredited Chef in his restaurant and spend time in his kitchen. As soon as our itinerary has been confirmed we shall post the thrilling details. Earmark this date so long as this experience will sell out as soon as the news hits the stands!
Cost Breakdown
La Creuzette special interest programmes are carefully compiled to ensure that you have the ultimate, hassle-free luxury holiday experience. Our all-inclusive land arrangement means that everything aside from flights, Schengen visas and personal expenses are taken care of as follows:
€3 350 per person sharing
Transfer from Charles de Gaulle to our Paris Hotel early morning on the 23rd September
One night's stay in central Paris in twin rooms
Transport from Paris to La Creuzette
Luxurious accommodation at La Creuzette for the 4 nights
Full board accommodation (i.e. all meals with drinks, also at restaurants we visit)
All excursions including entrance fees and gratuities
All cooking demonstrations and guest chefs
Train transfer back to Paris on the 28th September
A non-refundable deposit of €1 000 secures your booking with the balance due on or before your arrival at La Creuzette. A single supplement of €650 for the week applies for single occupation.

Itinerary
Day 1 (Monday, 23 September)
Early morning arrival where you are met at Charles de Gaulle airport. We book in at our hotel in central Paris.
Itinerary to be confirmed.
Day 2 (Tuesday, 24 September)
Today we have an early start and already load all luggage and depart for our excursion at 06h00. We visit the Marché International de Rungis, which is one of the largest wholesale food markets in the world. We visit and meet some producers of exceptional produce. We have a specially set-up foie gras tasting at one of the biggest foie gras and truffle producers. Breakfast will be enjoyed at the market, and from here we begin our trip to La Creuzette. En-route, we stop for a delicious lunch at the famous l'Escale Village. It is here where the Michelin star rating originated. You arrive at your holiday destination in time for tea, coffee and mignardises (typically French confectionaries). Take some time to settle in, relax and explore the grounds. We meet in the dining room of the summerhouse at 19h30 for a glass of champagne followed by a special welcome dinner.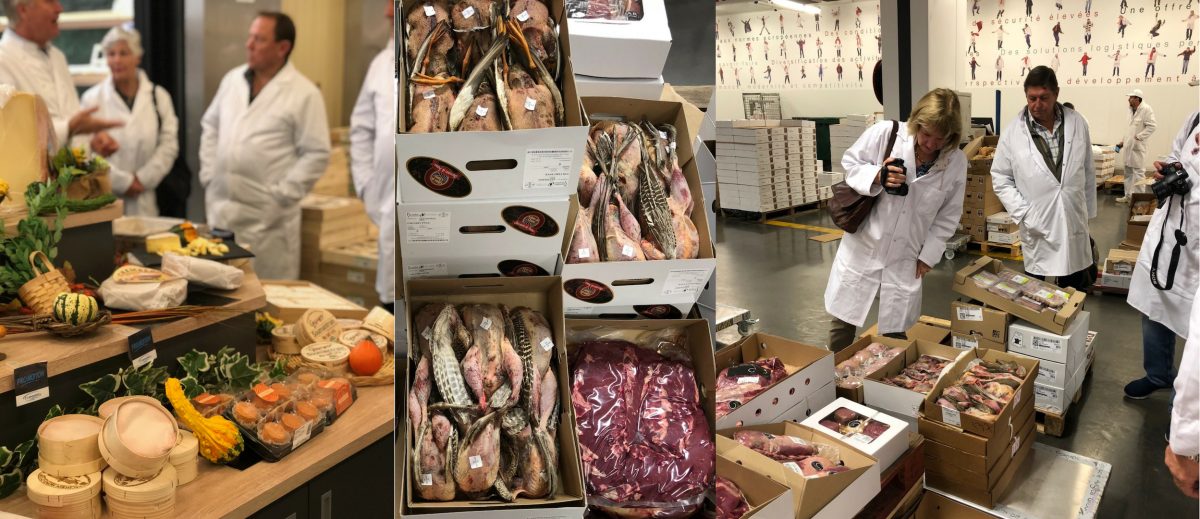 Day 3 (Wednesday, 25 September)
After breakfast, we head to Bourges where we will spend the morning shopping at a restaurant wholesaler. Here you will have the opportunity to buy some special ingredients that you may wish to work with during the week. We enjoy lunch at 1 star Michelin restaurant, Le Cercle, preceded by a visit to their wine cellar. We will also visit the chef in the kitchen prior to lunch service. After lunch, there will be time to browse the many small shops in the city centre and to visit the magnificent cathedral. Back at La Creuzette, we meet in the summer kitchen at 18h30 for cocktails and a cooking demonstration presented by a guest chef. Dinner follows.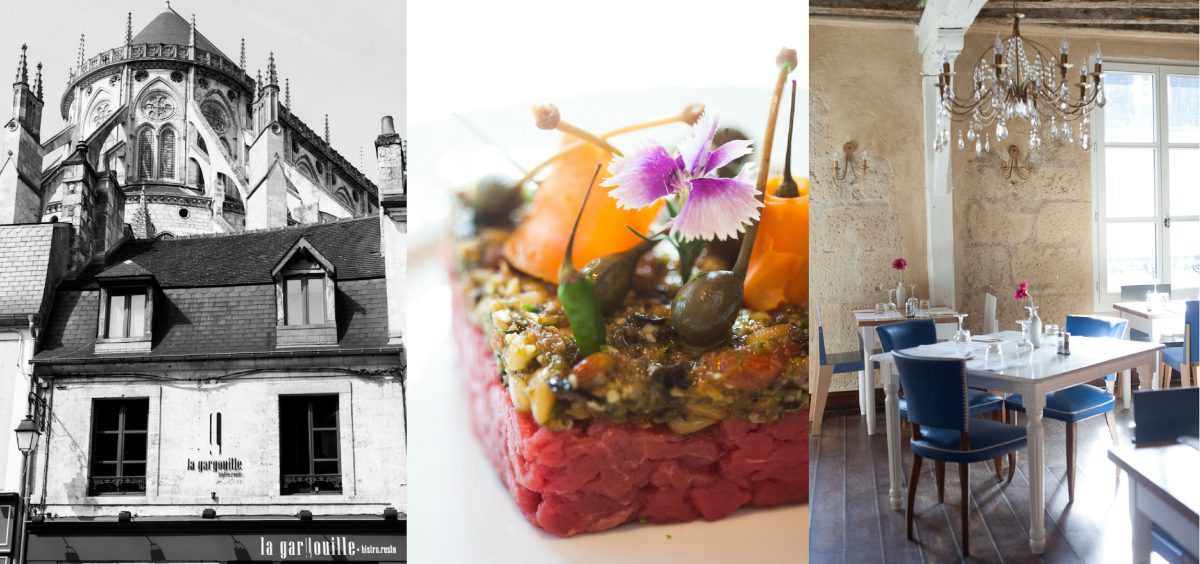 Day 4 (Thursday, 26 September)
Itinerary to be confirmed.
Day 5 (Friday, 27 September)
After breakfast, we will have a full day of cooking with Chef Thierry Finet, a Michelin-starred chef who had a very successful restaurant in Châteaumeillant and who is now the culinary consultant of the brand Monin. A hands-on bistronomy-style lunch will be prepared and enjoyed at La Creuzette. After lunch, we have a moment to repose and you will have some time to pack before we meet for our afternoon cooking session. Our farewell gastronomic dinner follows.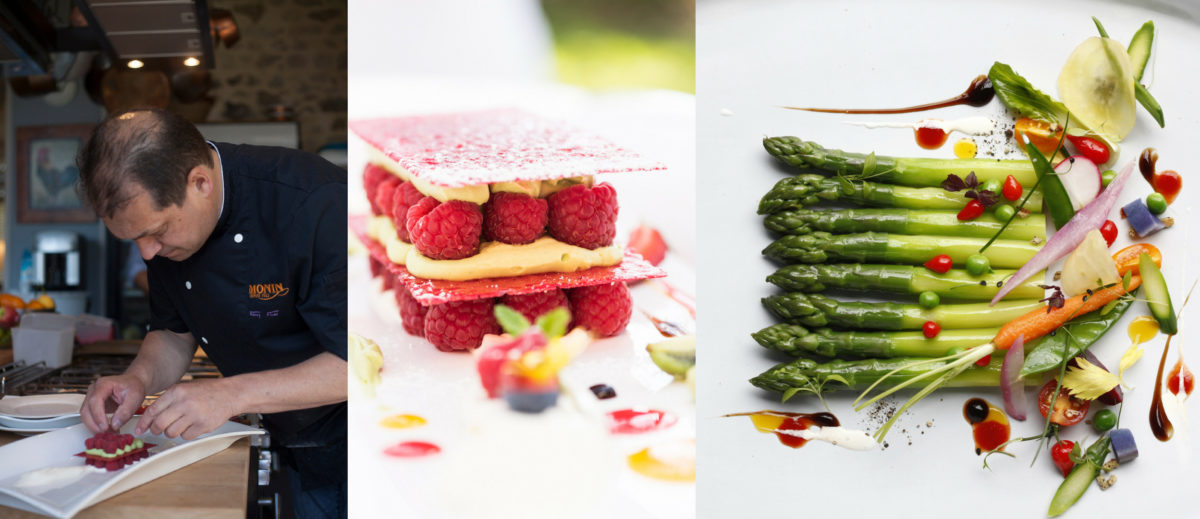 Day 6 (Saturday, 28 September)
Itinerary to be confirmed.
Please note that this itinerary may be amended to accommodate suppliers, service providers and the weather.
Terms and Conditions apply
Dates
23 Sep 2019 - 28 Sep 2019
Price
€ 3 350 per person sharing
Highlights
Transfer from Charles de Gaulle to our Paris Hotel early morning on the 23rd September
One night's stay in central Paris in twin rooms
Transport from Paris to La Creuzette
Luxurious accommodation at La Creuzette for the 4 nights
Full board accommodation (i.e. all meals with drinks, also at restaurants we visit)
All excursions including entrance fees and gratuities
All cooking demonstrations and guest chefs
Train transfer back to Paris on the 28th September