French lifestyle experience
Limited places available
Overview
Our favoured spring holiday, the annual French Lifestyle experience, is composed around two of the most important and biggest local brocantes (antiques fairs) in central France. We visit these two brocantes at the picturesque village of Charroux and the beautiful Chambord Castle in the Loire valley. The rest of the program includes daily excursions to showcase the best that this region has to offer. All you could wish for is included: hands-on cooking demonstrations with celebrated chefs, selected tastings from the first of the wine fairs and excursions to beguiling sites.
Cost Breakdown
La Creuzette special interest programmes are carefully compiled to ensure that you have the ultimate, hassle-free luxury holiday experience. Our all-inclusive land arrangement means that everything aside from flights, Schengen visas and personal expenses are taken care of as follows:
€3 250 per person sharing
Train or road transfer from Paris to Boussac
Luxury full board accommodation at La Creuzette (i.e. all meals with drinks, also at restaurants we visit)
All excursions and entrance fees as detailed in the itinerary
All cooking demonstrations and guest chefs
Transport to Chateauroux station and train back to Paris
A non-refundable deposit of €1 000 secures your booking with the balance due on or before your arrival at La Creuzette. A single supplement of €650 for the week applies for single occupation.
Itinerary
Day 1 (Friday, 27 April)
Train or road transfer from Paris to Château La Creuzette, your holiday residence in Boussac village. We stop for a delicious lunch at the famous l'Escale truck-stop. You arrive at your holiday destination in time for tea, coffee and mignardises (typically French confectionaries). Take some time to settle in, relax and explore the grounds. We meet in the dining room of the summerhouse at 19h30 for a glass of champagne followed by a welcome dinner prepared by your hosts.
Day 2 (Saturday, 28 April)
After breakfast, we drive to nearby Montluçon where it is market day. We stroll past the market merchants in the beautiful medieval part of the village. Along the way, we visit our best wine merchant for a wine tasting and a cheese boutique that is listed in the Guide Michelin. We also visit the auction house where there might just be a few interesting items coming under the hammer. At about 12h30, we sit down to lunch at a lovely small bistro in the old village. After lunch, there will be time to do shopping before we return to La Creuzette. At La Creuzette we relax for a few minutes before we put on our aprons for our hands-on cooking session. Dinner follows in the summer kitchen's dining room.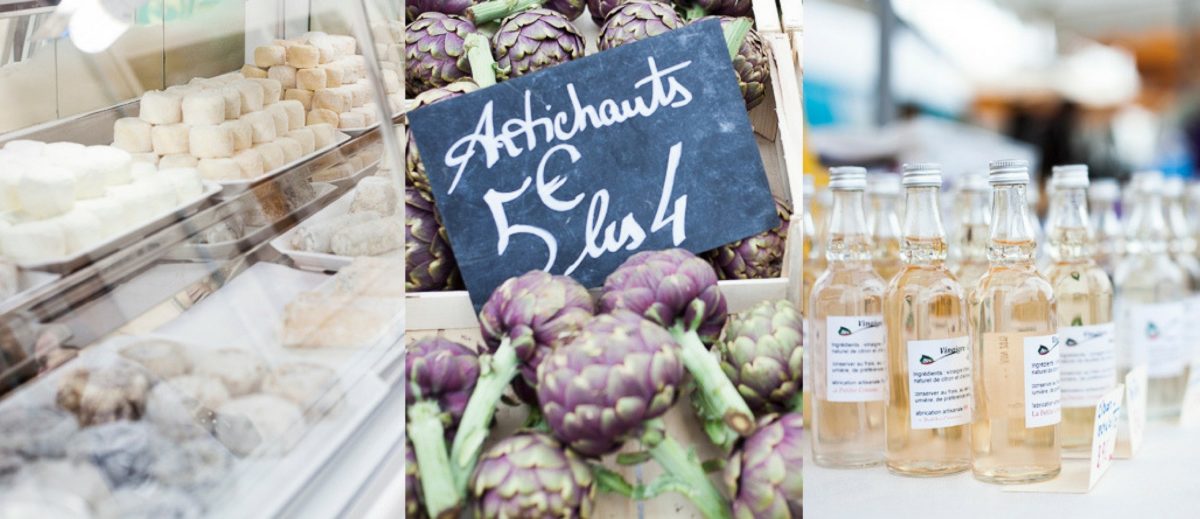 Day 3 (Sunday, 29 April)
After an early breakfast, we set off for the ancient village of Charroux. This is where you get to sharpen your bargaining skills at the first of the sought after brocantes (country antiques and bric-a-brac markets) of the season. Our day is packed with treasure hunting and customary haggling with the various antique and brocante dealers. You will find everything from tableware and teacups to French linens and quirky lamps. We take our lunch in the village at one of the specially set up venues before returning to La Creuzette. Drinks are served as we admire and covet each other's bargains, followed by dinner.
Day 4 (Monday, 30 April)
Today is all about extraordinarily beautiful tapestries. After breakfast, we head to Aubusson. This centuries old village is famous for magnificent carpets and tapestries. We visit the newly opened Cité de la Tapisserie with its remarkable woven masterpieces and the Manufacture Royal St Jean where exquisite textiles are still woven and antique pieces are meticulously restored. After lunch at a local restaurant, you are free to stroll through the 'old town' or do some antique shopping at the numerous little shops. Later, we regroup at Mme Chirac's antique shop on the iconic Terrade bridge. Chantal Chirac is an expert restorer specialising in carton (tapestry patterns). For those who are interested, we will also visit another tapestry restorer's atelier (workshop). We head back to Boussac for an evening cooking demonstration by a guest chef, wine tasting and dinner at La Creuzette.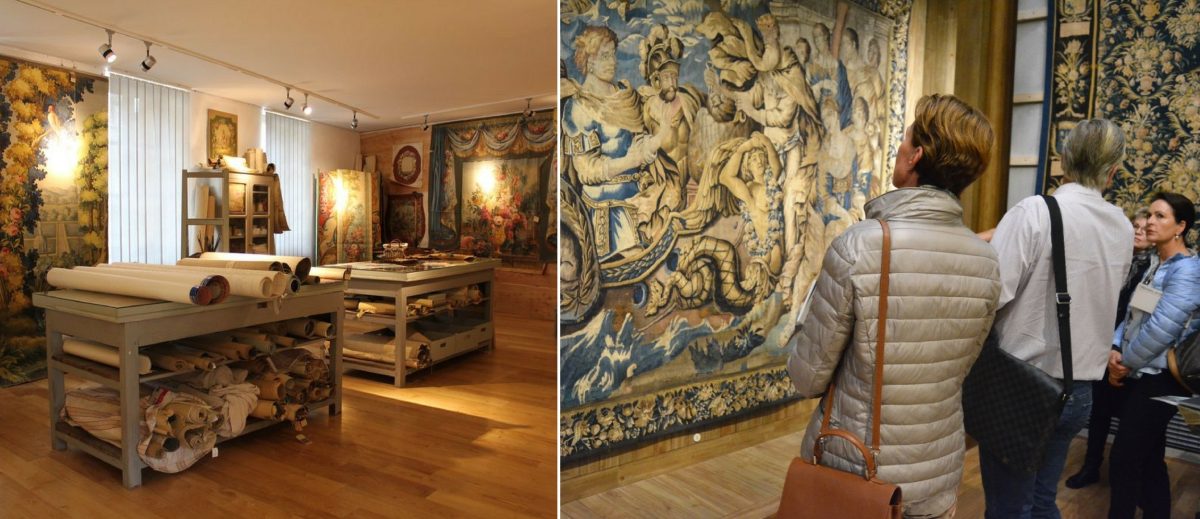 Day 5 (Tuesday, 1 May)
An early breakfast is served before we drive to Chambord in the Loire where the annual gigantic brocante is sure to attract thousands of merchants/dealers and tens of thousands of bargain hunters from all over Europe! You have the entire day for bargain hunting and perhaps even visit the castle if you wish to do so. Enjoy a gourmet sandwich on the trot, or feel free to sit down and take a leisurely lunch at one of the many venues set up alongside the castle. At 16h00 we load up all our bargains and return to La Creuzette where you will have some time to pack, before we meet for drinks, followed by our farewell dinner.
Day 6 (Wednesday, 2 May)
After a leisurely breakfast, we depart for Châteauroux from where the fast train to Paris departs.
Please note that this itinerary may be amended to accommodate suppliers, service providers and the weather.
Terms and Conditions apply
Dates
27 Apr 2018 - 02 May 2018
Price
€ 3 250 per person sharing
Highlights
Train or road transfer from Paris to Boussac
Luxury full board accommodation at La Creuzette (i.e. all meals with drinks, also at restaurants we visit)
All excursions and entrance fees as detailed in the itinerary
All cooking demonstrations and guest chefs
Transport to Chateauroux station and train back to Paris