Portrait painting course with Marie Stander and Louis Jansen Van Vuuren
Now open for bookings
Overview
Louis Jansen van Vuuren and Marie Stander present this creative approach to portrait painting. Explore an exciting range of new techniques in pastel, chalk, ink, and acrylics. Work in different formats and on a wide selection of substrates. The two artists share their trade secrets and years of teaching experience with the class. Each student will get personal attention and special attentiveness is given to individual style and development.
Cost Breakdown
La Creuzette special interest programmes are carefully compiled to ensure that you have the ultimate, hassle-free luxury holiday experience. Our all-inclusive land arrangement means that everything aside from flights, Schengen visas and personal expenses are taken care of as follows:
€3 250 per person sharing
Train or road transfer from Paris to Boussac
Luxurious accommodation at La Creuzette
Full board accommodation at La Creuzette (i.e. all meals with drinks, also at restaurants we visit)
Art course with all materials and instructions
All excursions and entrance fees as detailed in the itinerary
All cooking demonstrations and guest chefs
Transport to Chateauroux station and train back to Paris
A non-refundable deposit of €1 000 secures your booking with the balance due on or before your arrival at La Creuzette. A single supplement of €650 for the week applies for single occupation.
Itinerary
Day 1 (Wednesday, 8 August)
Train or road transfer from Paris to La Creuzette, your château holiday residence in Boussac village. We stop for lunch at the famous l'Escale truck-stop. You arrive at your destination in time for tea, coffee and mignardises (typically French confectionaries). After settling in at La Creuzette you have time to explore the estate. We meet in the studio at 18h00 for an introduction and overview of your creative week. Afterwards, we meet for a glass of champagne in the summerhouse followed by dinner prepared by your hosts.
Day 2 (Thursday, 9 August)
Breakfast will be served at 9am in the main dining room. It is market day in Boussac and we partake in the colourful activity on the village square. The first art session will start at 10h30. An alfresco lunch is served under the oaks in the park. The afternoon studio session starts at 14h30 and ends at 17h00. Later, we meet for champagne at 19h00 and a relevant art program will be screened- dinner follows.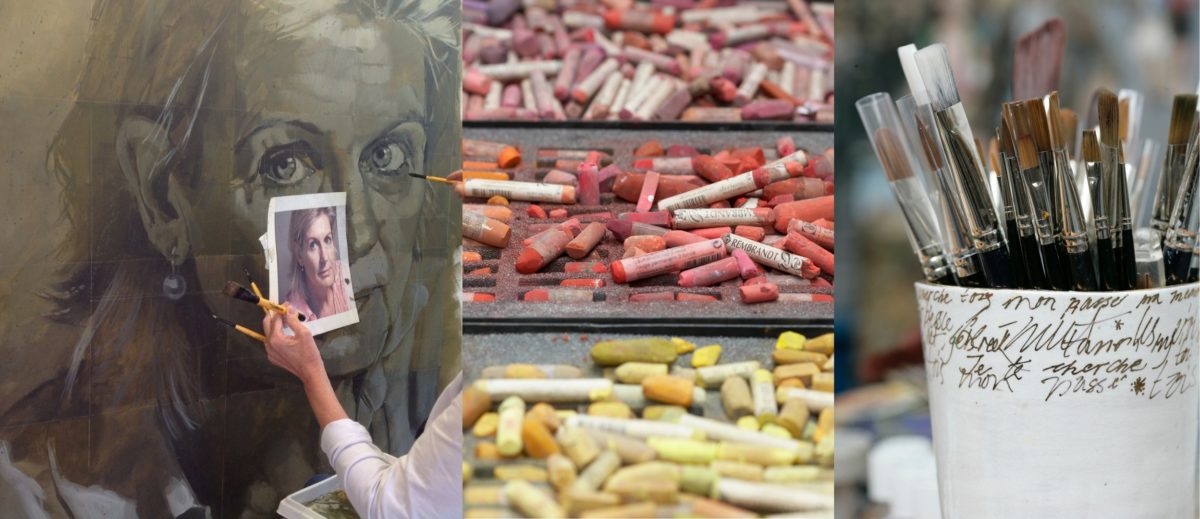 Day 3 (Friday, 10 August)
After breakfast, we spend the day in the studio with Louis and Marie: Morning session from 10h00 - 13h00. Lunch will be enjoyed in the garden at La Creuzette. Afternoon studio session from 14h30-17h00. We meet in the summer kitchen at 18h30 for cocktails and a cooking demonstration presented by a guest chef. Dinner follows.
Day 4 (Saturday, 11 August)
After breakfast, the artists will have another full day in the studio: Morning session 10h00 - 13h00. Lunch at La Creuzette. Afternoon session 14h30 – 17h00. We will have some time to relax after our afternoon session before we meet for champagne at 18h30. Dinner follows.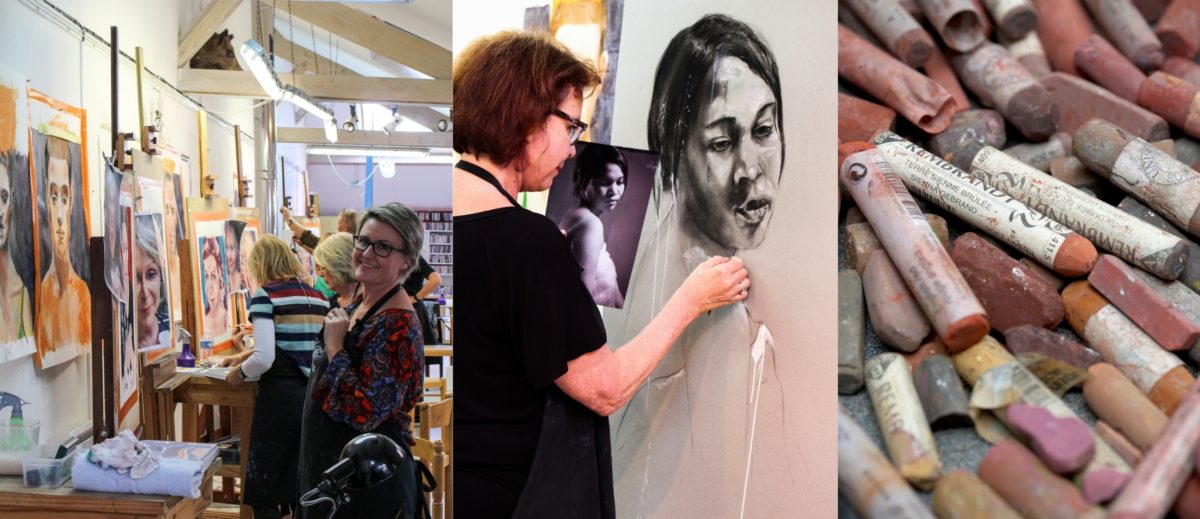 Day 5 (Sunday, 12 August)
After breakfast, the artists will do the normal morning session: 10h00-13h00. After lunch, we have our last art session that is slightly shorter in duration: 14h30 to 16h30. At 19:00 we all meet in the art studio where there is a feedback session and an exhibition of all the art produced during the week. Our Farewell dinner follows in the dining room of the summerhouse.
Day 6 (Monday, 13 August)
After a leisurely breakfast, we visit the unconventional gardens of Drulon known for its floral exuberance. The estate is also known for the castle of which the oldest part dates back to the 15th century. From here we depart for Châteauroux from where the fast train to Paris departs.

Please note that this itinerary may be amended to accommodate suppliers, service providers and the weather.

Terms and Conditions apply
Dates
08 Aug 2018 - 13 Aug 2018
Price
€ 3 250 per person sharing
Highlights
Train or road transfer from Paris to Boussac
Luxurious accommodation at La Creuzette
Full board accommodation at La Creuzette (i.e. all meals with drinks, also at restaurants we visit)
Art course with all materials and instructions
All excursions and entrance fees as detailed in the itinerary
All cooking demonstrations and guest chefs
Transport to Chateauroux station and train back to Paris