Paris sales and the most beautiful gardens of France
Now open for bookings
Overview
Summer in France presupposes the famous Summer sales and the heady scent of Summer gardens. We combine the two French passions into one pleasurable adventure. Enjoy the Paris sales where every item is marked down up to 75%: get your designer slippers or perfume at a fraction of the price and lose yourself in the splendor of a summer garden. Your garden visit starts just outside Paris at Vaux-le-Vicomte and meanders through central France including the gardens of Drulon, Apremont, and the Prieuré d'Orsan.

Cost Breakdown
La Creuzette special interest programmes are carefully compiled to ensure that you have the ultimate, hassle-free luxury holiday experience. Our all-inclusive land arrangement means that everything aside from flights, Schengen visas and personal expenses are taken care of as follows:


€3 500 per person sharing
Transfer from Charles de Gaulle to our Paris Hotel early morning on the 27th
One night's stay at the Grand Hotel Malher (or similar) in twin rooms.
Transport from Paris to La Creuzette
Luxury full board accommodation at La Creuzette (i.e. all meals with drinks, also at restaurants we visit)
All excursions and entrance fees as detailed in the itinerary
All cooking demonstrations and guest chefs
Transport to Chateauroux station and train back to Paris
A non-refundable deposit of €1 000 secures your booking with the balance due on or before your arrival at la Creuzette. A single supplement of €650 for the week applies for single occupation.
Itinerary
Day 1 (Friday, 27 July)
Early morning arrival in Paris where you are met at Charles de Gaulle airport. We book in at our hotel in central Paris. We meet in the Hotel foyer at 10h00 and begin our morning shopping adventure at les soldes (summer sales). Lunch will be a plat du jour at one of the many delightful bistros. We continue shopping for the rest of the afternoon. Later, we meet for a glass of champagne and an early dinner at a nearby restaurant.
Day 2 (Saturday, 28 July)
After breakfast at 10h00, we check out of the rooms and store luggage at the Hotel. This morning is allocated for some last minute shopping in the Marais district of Paris before we drive to Château de Vaux le Vicomte referred to as the most beautiful castle in the world. We enjoy lunch at the château restaurant and afterward spend the afternoon exploring the castle complex and gardens. We continue towards our final destination for the day: dinner at the famous l'Escale Truckstop. After our sumptuous dinner, we drive to La Creuzette.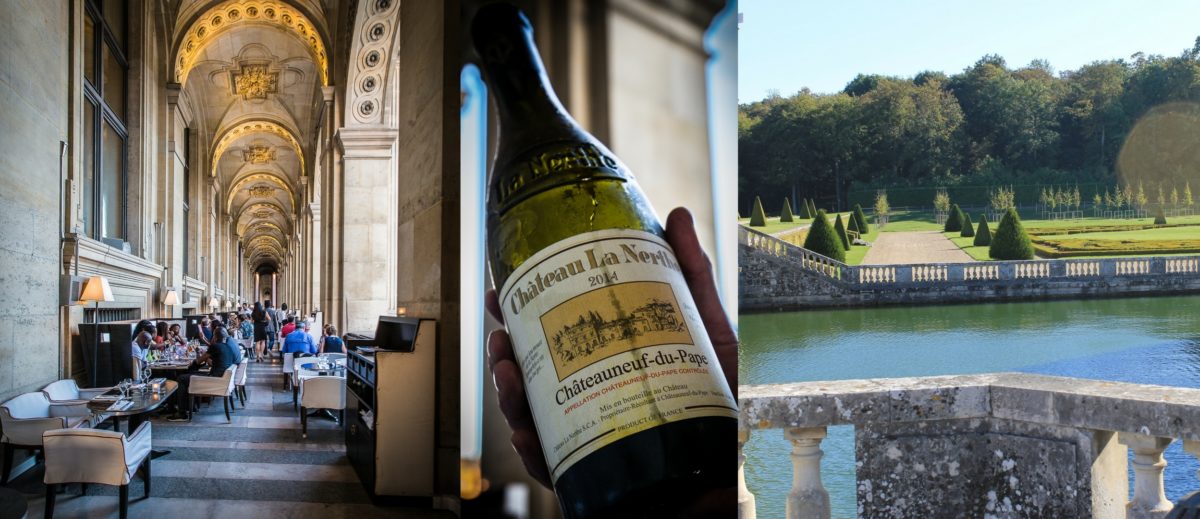 Day 3 (Sunday, 29 July)
Breakfast will be served at 9am in the main dining room. After breakfast, we spend the morning at a Brocante (antique shopping fair) and see who can find the biggest bargain of the day. We will have lunch at the brocante or at a nearby restaurant. In the afternoon we head back to La Creuzette and take a short walk to the 11th century Château de Boussac. This gothic castle is filled with antiques and beautiful tapestries. We may have an opportunity to see the owners' private apartments, which are not usually open to the general public. At La Creuzette we have time to relax before we meet in the summerhouse for champagne at 19h30. Dinner follows.
Day 4 (Monday, 30 July)
This morning we head to the non-conventional gardens of Drulon known for their floral exuberance. The estate is also known for its castle centre-piece, the oldest part of which dates back to the 15th century. We have a quick lunch at a nearby restaurant before we take a short drive to the Priory garden at Notre Dame d'Orsan (this was the inspiration for the garden design at Babylonstoren in Franschhoek). We spend the rest of the afternoon in this magical garden before heading back to La Creuzette. Later, we meet in the summer kitchen for a cooking demonstration, followed by dinner.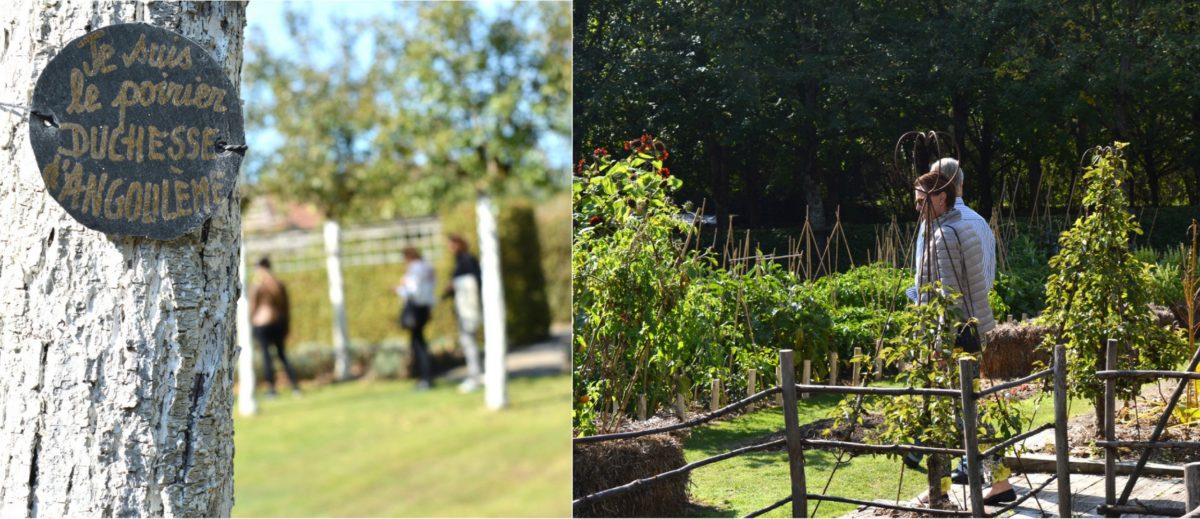 Day 5 (Tuesday, 31 July)
After breakfast, today's excursion takes us to the picturesque village of Apremont which is located on the banks of the Allier River. Listed as one of the most beautiful villages of France. It is home to the romantic French Folly Gardens filled with rare trees and floral borders; a Chinese bridge and a Turkish pavilion that seems to float at the edge of a lake. We have lunch at the Bistro de la Lavoir. Afterward, we amble through the quaint village. We return to La Creuzette for cocktails and dinner.
Day 6 (Wednesday, 1 August)
After breakfast, we visit nearby Montlucon and explore the old part of the city. At a small wine boutique, we do a tasting of wines from the region. There will be time for last minute shopping. Lunch will be enjoyed at one of the oldest bistros in the medieval town centre. From here we make our way to the charming Château d'Ainay-le-Vieil, a castle that has belonged to the same family since 1435. The rose garden has several rare specimens and the Chartreuse garden is quite unique. We head back to La Creuzette for a moment's repose before we get ready for our farewell dinner.
Day 7 (Thursday, 2 August)
After an early breakfast, we drive to Châteauroux station where you board the train for your return journey to Paris.
Please note that this itinerary may be amended to accommodate suppliers, service providers and the weather.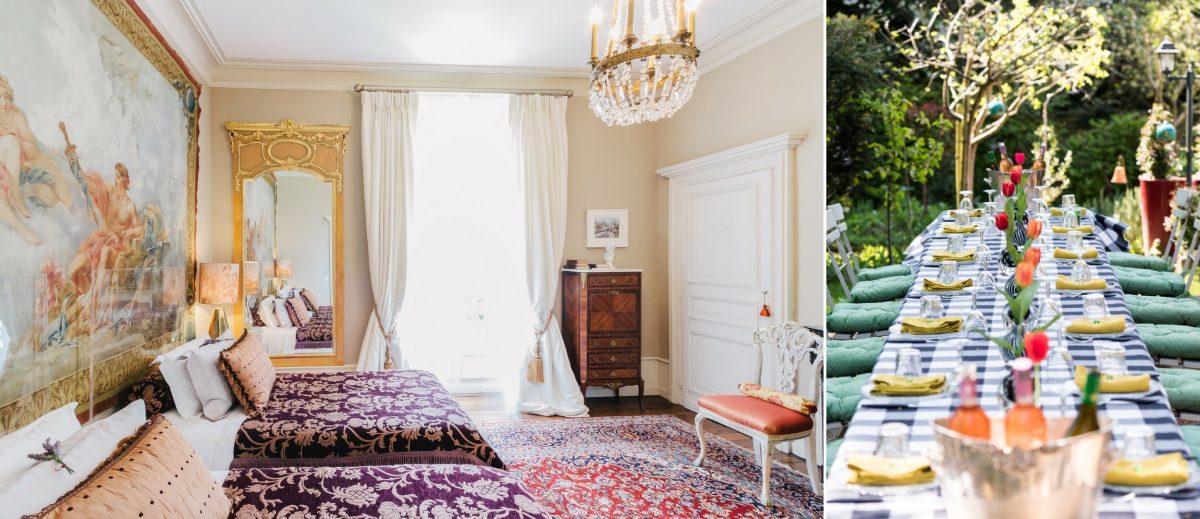 Terms and Conditions apply
Dates
27 Jul 2018 - 02 Aug 2018
Price
€ 3 500 per person sharing
Highlights
Transfer from Charles de Gaulle to our Paris Hotel early morning on the 27th
One night's stay in central Paris (in twin rooms)
Transport from Paris to La Creuzette
Luxury full board accommodation at La Creuzette (i.e. all meals with drinks, also at restaurants we visit)
All excursions and entrance fees as detailed in the itinerary
All cooking demonstrations and guest chefs
Transport to Chateauroux station and train back to Paris