'n Kursus in Skryfkuns en Kreatiewe Denke saam met Riana Scheepers
Volbespreek
Oorsig
Verras jouself! Ontdek jou verborge talente as skrywer, filosoof, kritikus of kok... of net as waarnemer en waardeerder van skoonheid. Gedurende die kursus word opwindende en uiteenlopende reeks letterkundige tekste onder die bekwame leiding van Dr. Riana Scheepers ondersoek. Spesiale aandag word aan kursusgangers se individuele skrywerspotensiaal gegee. Klasse in die kulinêre kuns word ook gedurende hierdie kursus aangebied.
Koste Uiteensetting
La Creuzette se spesiale programme word noukeurig saamgestel om te verseker dat jy die ultieme, moeitevrye luukse vakansie-ervaring het. Ons allesomvattende pakket beteken dat alles behalwe vlugte, Schengen-visa en persoonlike uitgawes, as volg ingesluit word:


€2 950 per persoon wat deel
Ontmoet by Charles de Gaulle lughawe en pad vervoer van Parys na La Creuzette
Luukse verblyf met alle etes en drankies by La Creuzette en restaurante
Die skryfkursus. Vir diegene wat nie aan die skryfskool wil deelneem nie, is daar kookdemonstrasies en ander ekskursies.
Alle ekskursies (bv. kastele, markte, tuine) asook alle toegangsfooie
'n Kreatiewe sessie in die kunsateljee
Vervoer na Châteauroux aan die einde van die toer en trein terug na Parys
'n Nie-terugbetaalbare deposito van €1000 verseker jou bespreking met die balans verskuldig op of voor jou aankoms by La Creuzette. 'n Ekstra bedrag van €600 vir die week geld vir enkel verblyf.

Program
Dag 1 (Donderdag, 21 Junie)
Pad of trein vervoer van Parys na Châteauroux. Ons eet middagete by die befaamde L'ESCALE 'truck-stop' voor ons verder ry na Boussac. By La Creuzette wag daar tee, koffie en mignardises. Daar is tyd om uit te pak en die tuin te verken voordat ons regmaak en om 19:30 in die somerhuis ontmoet vir sjampanje. Die aandete is spesiaal vir julle voorberei deur jul gashere.

Dag 2 (Vrydag, 22 Junie)
Ontbyt word om 09:00 bedien en na ontbyt begin ons 10:00 in die skryfkamer met ons oggendsessie. Die gaste wat nie skryf nie, sal vir Hardy om 10:00 in die somerkombuis ontmoet vir 'n oggend-kooksessie met die fokus op basiese molekulêre gastronomie-tegnieke. Middagete word geniet in die tuin voor die somerkombuis. Die skrywers se middagsessie vervolg na middagete en die ander gaste gaan op 'n eksursie na die Boussac kasteel. Dié kasteel dateer terug na die 15de eeu en is tans vol wonderlike antieke meubels, wandtapyte en boeiende stories en legendes. Vanaand ontmoet ons in die somerkombuis vir drankies en kan almal deelneem aan die kookdemonstrasie en voorbereiding vir aandete.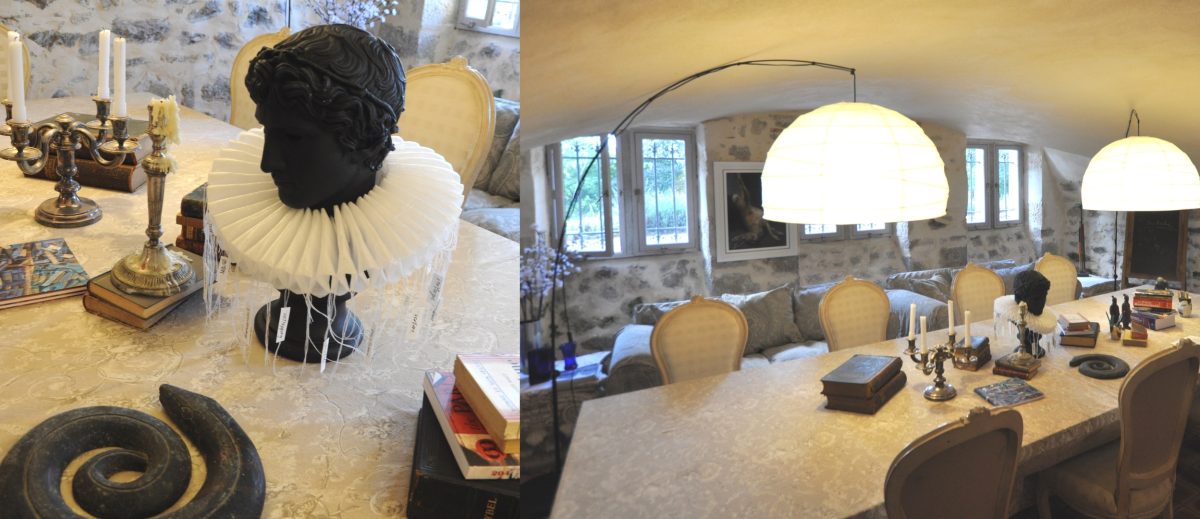 ​Dag 3 (Saterdag, 23 Junie)
Vanoggend is daar 'n skryfsessie tot 13:00, waarna ons vertrek op 'n uitstappie na Pierres Jaumatres. Daar gaan ons 'n piekniek geniet met 'n beeldskone uitsig op die Creuse- area. Die res van die middag is oop om te besluit of ons 'n skryfsessie in die buitelig by Pierres Jaumatres wil hê, en of ons terugkeer na die skryfkamer by La Creuzette.
Hardy en die gaste wat nie skryf nie, besoek vandag die historiese dorp, Aubusson, waar die wêreldbekende tapisserieë en matte sedert die 15de eeu geweef word. Ons besoek die splinternuwe Cité de la Tapisserie waar ons die indrukwekkende uitstalling van wandtapyte uit verskeie eeue sien. Daarna geniet ons middagete by Bistrot Gourmand op die Terrade brug. Om 14:00 ontmoet ons mekaar weer by Mme Chirac se antiekwinkel aan die oewer van die rivier. Chantel Chirac is bekend vir haar kundige herstel van carton (tapisseriepatrone). Ons besoek haar ateljee, waar 'n groot verskeidenheid carton te koop aangebied word voor ons terugkeer na La Creuzette. Vanaand het ons 'n gas-sjef wat vir ons 'n kook-demonstrasie doen, gevolg deur aandete.
Dag 4 (Sondag, 24 Junie)
Na ontbyt begin die skrywers se oggendsessie om 10:00. Vir die gaste wat nie skryf nie, is daar 'n besoek aan 'n Franse Brocante (antieke mark). Na middagete by La Creuzette ry ons almal na die tuine van Notre Dame D'Orsan waar ons vir die middag deur die lieflike tuine wandel. Aandete by La Creuzette.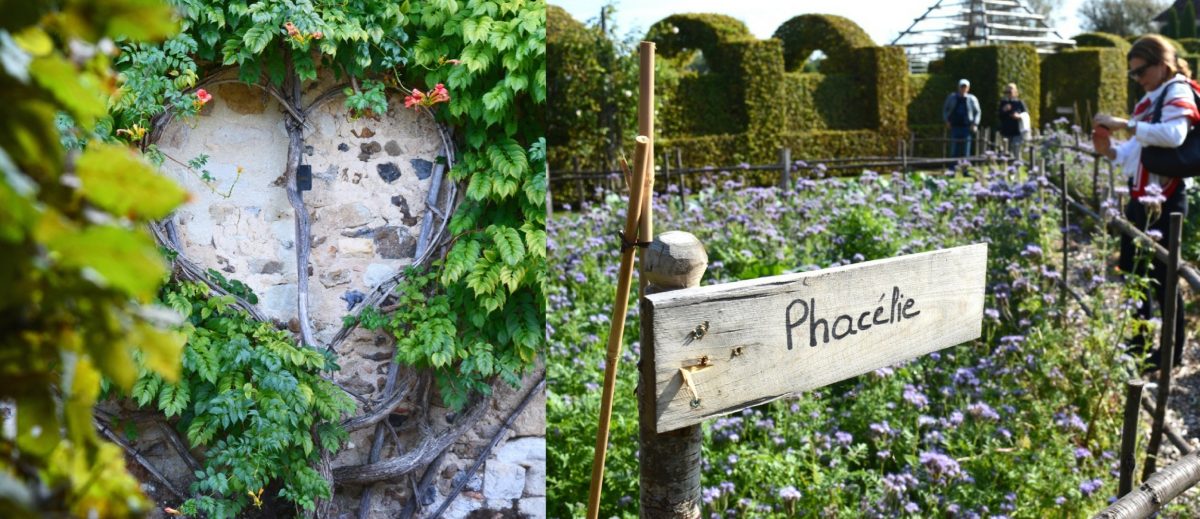 Dag 5 (Maandag, 25 Junie)
Vanoggend is daar 'n laaste skryfsessie tot middagete. Die gaste wat nie skryf nie, sal vanoggend 'n kooksessie hê. Middagete word om die lang kliptafel voor die La Creuzette-somerkombuis bedien. Na middagete spandeer ons almal 'n paar uur in die kunsateljee saam met Louis. Aandete ('n lekker verrassing) is by La Creuzette ...

Dag 6 (Dinsdag, 26 Junie)
Vanoggend geniet ons 'n rustige ontbyt. Na ontbyt pak ons die bagasie in die bussie en ry ons almal na Nohant waar die skryfster George Sand gewoon het. 'n Toer van haar herehuis en tuin is op die program voor ons verder ry na Châteauroux waar ons sneltrein na Parys wag.
Let wel dat hierdie program moontelik aangepas kan word en aktiwiteite omgeruil of vervang kan word om diensverskaffers en die weer te akkommodeer.

Terms and Conditions apply
Dates
21 Jun 2018 - 26 Jun 2018
Price
€ 2 950 per persoon wat deel
Highlights
Ontmoet by Charles de Gaulle lughawe en pad vervoer van Parys na La Creuzette
Luukse verblyf met alle etes en drankies by La Creuzette en restaurante
Die skryfkursus. Vir diegene wat nie aan die skryfskool wil deelneem nie, is daar kookdemonstrasies en ander ekskursies.
Alle ekskursies (bv. kastele, markte, tuine) asook alle toegangsfooie
'n Kreatiewe sessie in die kunsateljee
Vervoer na Châteauroux aan die einde van die toer en trein terug na Parys