Arts, Crafts, and Autumn Abundance in the French Countryside
Now open for reservations
Overview
Create your own set of Limoges dinner plates (or a tea set) with artist Louis Jansen van Vuuren. Hand-paint your design on ready-made fine porcelain. The pigments we use are colourfast and will be heat-fixed for durability. For the autumnal chills, we shall create a 100% Silk scarf in the studio, ready to wear and show off your stylish fashion accessory. For those who would rather cook, special autumn menus are planned. Further details for this program will be posted soon.
Cost Breakdown
La Creuzette special interest programmes are carefully compiled to ensure that you have the ultimate, hassle-free luxury holiday experience. Our all-inclusive land arrangement means that everything aside from flights, train tickets, Schengen visas and personal expenses are taken care of as follows:


€3 250 per person sharing
Collection from Châteauroux train station on the 7th October and transfer to La Creuzette
Luxurious accommodation at La Creuzette
Full board accommodation (i.e. all meals with drinks, also at restaurants we visit)
All excursions including entrance fees and gratuities
For guests who prefer not to participate in the art sessions, there will be additional cooking sessions and excursions to fill each day
All cooking demonstrations and guest chefs
Transfer back to Châteauroux train station at the end of the week at La Creuzette
A non-refundable deposit of €1 000 secures your booking with the balance due on or before your arrival at La Creuzette. A single supplement of €650 for the week applies for single occupation.
Itinerary
Day 1 (Monday, 7 October)
Collection from Châteauroux train station where the group will arrive between 12:00 and 13:00, and road transfer to Château La Creuzette, your holiday residence in Boussac village. We stop for a delicious lunch at the famous l'Escale Village. You arrive at your holiday destination in time for tea, coffee and mignardises (typically French confectionaries). Take some time to settle in, relax and explore the grounds. We meet in the dining room of the summerhouse at 19h30 for a glass of champagne followed by a four-course welcome dinner.
Day 2 (Tuesday, 8 October)
Breakfast will be served at 09:00 in the main dining room. Today's excursion is to Limoges, the porcelain capital of France. Our first stop is at the National Porcelain Museum with its fabulous exhibition of ceramic and porcelain dating back several centuries. There are also antique glass and enamel works in the collection. We find inspiration for our own designs, which we will work on during the week. Lunch is enjoyed at a local bistro in town and thereafter we visit one of the contemporary porcelain manufacturers. We will also visit another Limoges manufacturer where one can purchase affordable gifts, before returning to La Creuzette for tonight's cookery demonstration and dinner.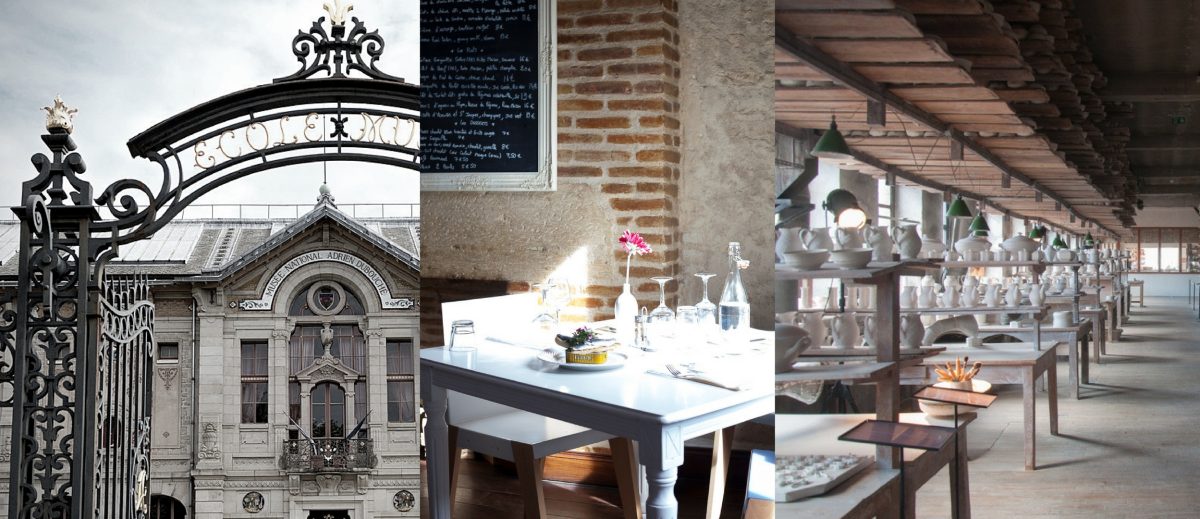 Day 3 (Wednesday, 9 October)
After breakfast, the artists will meet in the studio at 10:00 where you will start your day of porcelain art and design with Louis's expert guidance. A full day will be spent in the studio. Morning session from 10:00 to 13:00. Lunch at La Creuzette. Afternoon session from 14:30 to 17:30. The guests who wish to cook will have a fun-filled morning of experimenting with a series of basic molecular gastronomy techniques. After lunch, we visit a saffron farm where the owner will guide the group through the various stages of saffron production. We plan to do a hands-on picking/harvest session in the colourful fields. Later, we meet for drinks followed by dinner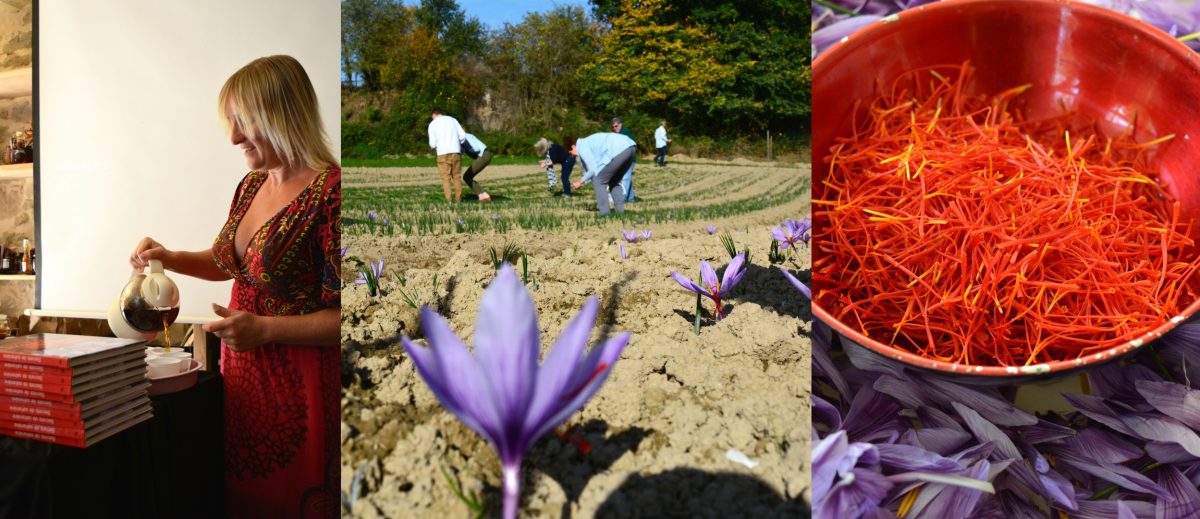 Day 4 (Thursday, 10 October)
Itinerary to be confirmed.

Day 5 (Friday, 11 October)
After breakfast, the artists will have their last art session in the studio until 13:00. Lunch will be enjoyed in the garden at La Creuzette. After lunch, we have an exhibition and overview of the art and products which we created. The guests who are not participating in the art workshop will drive to nearby Montluçon after breakfast. We stroll through the medieval part of the charming village and we visit our wine merchant, at his newly renovated tasting room, for a special wine tasting and traditional French lunch. Back at La Creuzette, you will have some time to pack before we meet for cocktails and our farewell dinner.
Day 6 (Saturday, 12 October)
Itinerary to be confirmed.
After our morning excursions, we depart for Châteauroux from where the fast train to Paris departs.
Please note that this itinerary may be amended to accommodate suppliers, service providers and the weather.
Terms and Conditions apply
Dates
07 Oct 2019 - 12 Oct 2019
Price
€ 3 250 per person sharing
Highlights
Collection from Châteauroux train station on the 7th October and transfer to La Creuzette
Luxurious accommodation at La Creuzette
Full board accommodation (i.e. all meals with drinks, also at restaurants we visit)
All excursions including entrance fees and gratuities
For guests who prefer not to participate in the art sessions, there will be additional cooking sessions and excursions to fill each day
All cooking demonstrations and guest chefs
Transfer back to Châteauroux train station at the end of the week at La Creuzette