An Autumn Concerto: The best of La Creuzette
Fully booked
Overview
Autumn is here – the leaves have turned to ochre and gold and the wild mushrooms are in abundance on the mossy forest floor. Join us for a dream holiday where we eat produce from our organically grown potager and visit beguiling places like Château de Vaux le Vicomte, Musee de la Chasse et de la Nature, Aubusson with the magical tapestries and Boussac's impressive castle. You will forage for the pot through the laden stalls on our Thursday market and feast with us in candlelight.

Cost Breakdown
La Creuzette special interest programmes are carefully compiled to ensure that you have the ultimate, hassle-free luxury holiday experience. Our all-inclusive land arrangement means that everything aside from flights, Schengen visas and personal expenses are taken care of as follows:


€3 250 per person sharing
Transfer from Charles de Gaulle to our Paris Hotel
One night's stay in central Paris in twin rooms
Transport from Paris to La Creuzette
Luxurious accommodation at La Creuzette for the 4 nights / 5 days
Full board accommodation (i.e. all meals with drinks, also at restaurants we visit)
All excursions including entrance fees and gratuities
All cooking demonstrations and guest chefs
Transport to Chateauroux station and train transfer back to Paris
A non-refundable deposit of €1 000 secures your booking with the balance due on or before your arrival at La Creuzette. A single supplement of €650 for the week applies for single occupation.
Itinerary
Day 1 (Tuesday, 9 October)
Early morning arrival in Paris where you are met at Charles de Gaulle airport. We book in at our hotel in central Paris and meet in the Hotel foyer at 10h00 for our first excursion to the Musee de la Chasse et de la Nature. Our second visit is the Château de Vaux le Vicomte referred to as the most beautiful castle in the world. We enjoy lunch at the château restaurant and afterward spend the afternoon exploring the castle complex and gardens. We return to our hotel. We meet for a glass of champagne and an early dinner at a nearby restaurant.
Day 2 (Wednesday, 10 October)
We have an early start at 04h00 for our visit to the Marché International de Rungis. It is one of the largest wholesale food markets in the world. We visit and meet some producers of exceptional produce. Breakfast will be enjoyed at the market. We begin our trip to La Creuzette at 9h00. En-route, we stop for a delicious lunch at the famous l'Escale truck-stop. You arrive at your holiday destination in time for tea, coffee and mignardises (typically French confectionaries). Take some time to settle in, relax and explore the grounds. We meet in the dining room of the summerhouse at 19h30 for a glass of champagne followed by a welcome dinner prepared by your hosts.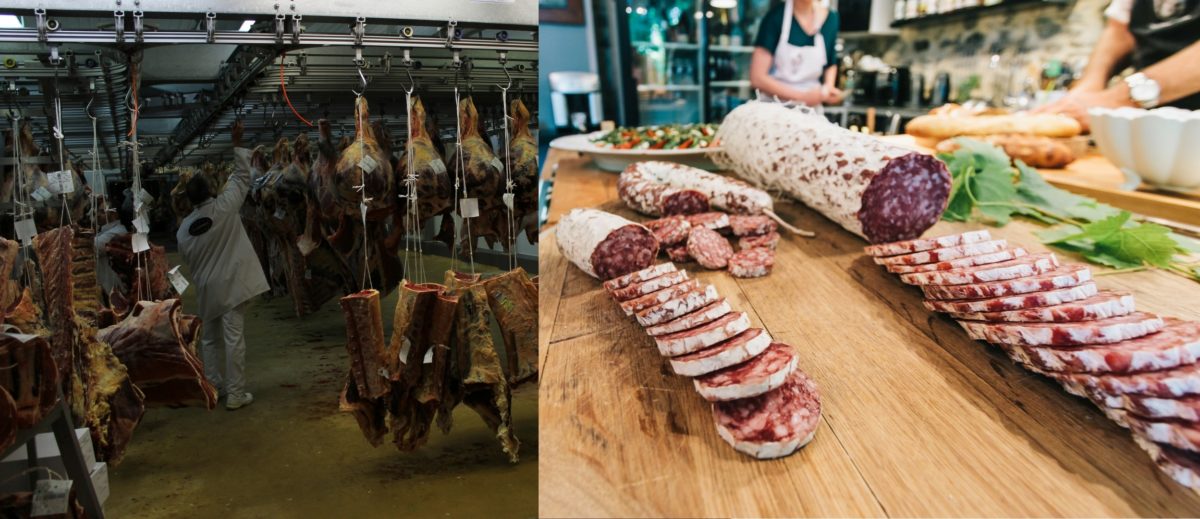 Day 3 (Thursday, 11 October)
Market morning in Boussac. After breakfast, we meander through the colourful market stalls that are laden with fresh fruit and vegetables, fragrant soap from Marseilles and other artisanal products from the region. Here we find inspiration for our lunch menu. Using the fresh ingredients selected at the market, lunch will be prepared and enjoyed at the long stone table in front of the La Creuzette summer kitchen. After lunch, we have a pastry-making session with patissier Philippe Vacheyroux or if weather permits, we spend the afternoon mushroom hunting in a magical forest not too far from Boussac. After sunset, we enjoy cocktails and a French-style barbecue.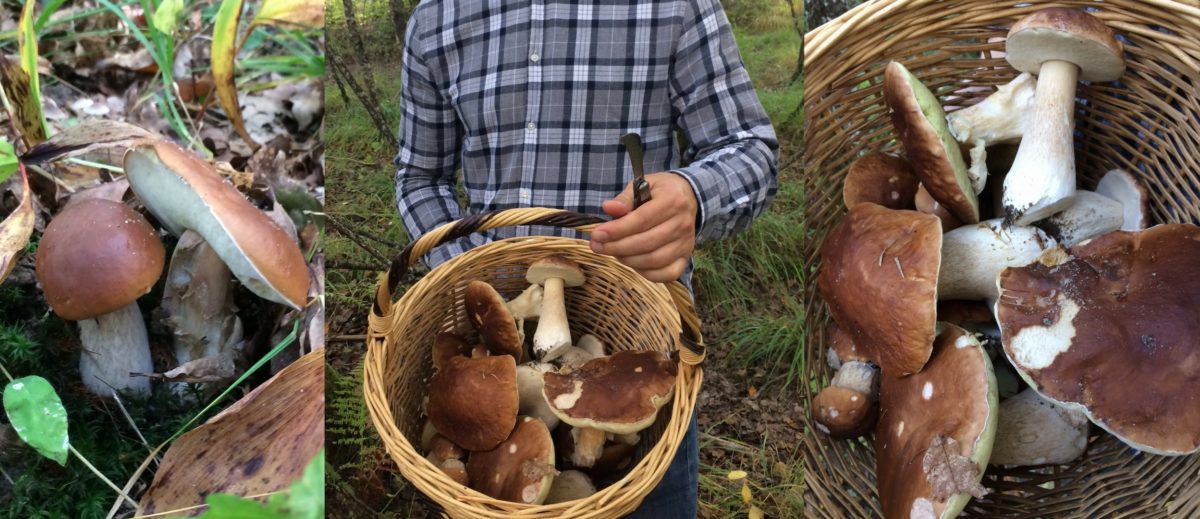 Day 4 (Friday, 12 October)
Breakfast will be served at 9am in the main dining room. After breakfast, we drive to Felletin where we visit the Neolice studios. With their advanced technology, they are able to create fine tapestries mechanically. Many contemporary artist and designers use them for their artworks. We also visit the exhibition in the Eglise du château. The picturesque village of Aubusson is the centre for French tapestries and carpets and have been woven and restored here for centuries. Our first visit is the new Cité de la Tapisserie where superb collections of ancient and contemporary tapestries are uniquely displayed. It also showcases every aspect of the manufacturing process. We enjoy lunch at one of the restaurants on the banks of the river and visit a master weaver's studio, the carton (tapestry pattern) museum, and a restorer of antique masterpieces. Back at La Creuzette, we have organised a cooking demonstration presented to the group by a guest chef. Dinner follows.

Day 5 (Saturday, 13 October)
After breakfast, we visit a saffron farm where the owner will guide the group through the various stages of saffron production. We plan to do a hands-on picking/harvest session in the colourful fields. We return to La Creuzette for a leisurely lunch. After lunch, we do a special French charcuterie demonstration with our local butcher, Thierry Gullemin. We return to La Creuzette where you will have time to pack, before we meet for drinks, followed by our farewell dinner.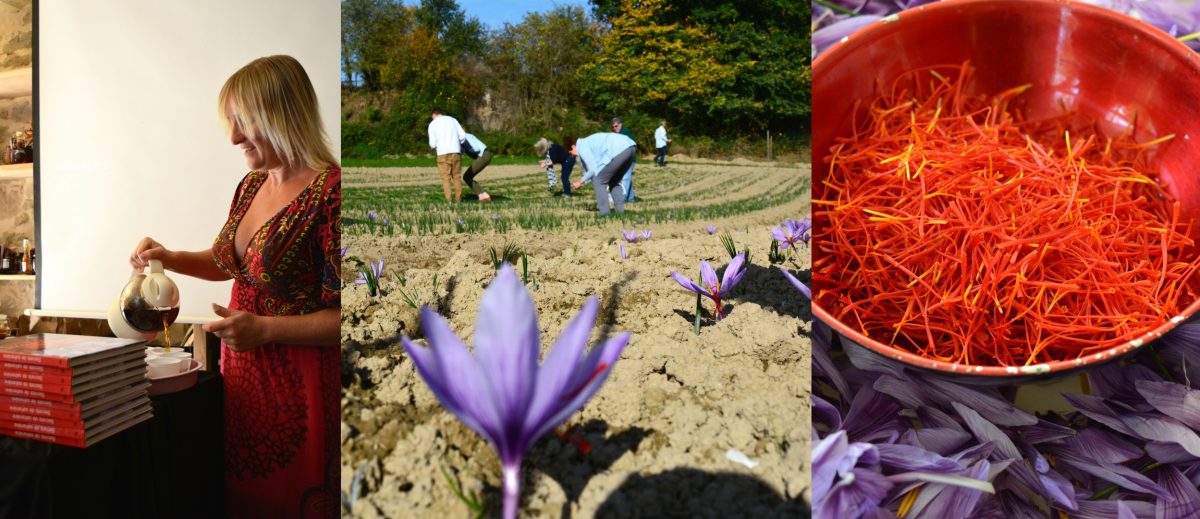 Day 6 (Sunday, 14 October)
After breakfast, we meet Rob, our English guide, who will take us on an interesting walk through medieval Boussac. We conclude the program with a visit to the 11th century Château de Boussac (Boussac Castle). The château is filled with superb antiques and tapestries. After our morning excursions, we depart for Châteauroux from where the fast train to Paris departs.
Please note that this itinerary may be amended to accommodate suppliers, service providers and the weather.
Terms and Conditions apply
Dates
09 Oct 2018 - 14 Oct 2018
Price
€ 3 250 per person sharing
Highlights
Transfer from Charles de Gaulle to our Paris Hotel
One night's stay in central Paris in twin rooms
Transport from Paris to La Creuzette
Luxurious accommodation at La Creuzette for the 4 nights / 5 days
Full board accommodation (i.e. all meals with drinks, also at restaurants we visit)
All excursions including entrance fees and gratuities
All cooking demonstrations and guest chefs
Transport to Chateauroux station and train transfer back to Paris