Eat your Heart Out: Advanced Cooking at La Creuzette
Limited places available
Overview
At La Creuzette we take cooking seriously and we have built a healthy reputation for being a frontrunner on the culinary scene without disregarding the rich and valuable aspects of traditional French cuisine. The program starts with a visit to the famous Rungis market in Paris where the world's leading chefs, restaurants, and hotels shops for fresh French produce. We share our kitchen secrets with you and show you all the tricks of the trade: some molecular gastronomy, we take you to harvest saffron and cook with it and we teach you foolproof recipes that you will replicate with ease and confidence.
Cost Breakdown
La Creuzette special interest programmes are carefully compiled to ensure that you have the ultimate, hassle-free luxury holiday experience. Our all-inclusive land arrangement means that everything aside from flights, Schengen visas and personal expenses are taken care of as follows:
€3 250 per person sharing
Transfer from Charles de Gaulle to our Paris Hotel early morning on the 1st October
One night's stay in central Paris in twin rooms
Transport from Paris to La Creuzette
Luxurious accommodation at La Creuzette for the 4 nights
Full board accommodation (i.e. all meals with drinks, also at restaurants we visit)
All excursions including entrance fees and gratuities
All cooking demonstrations and guest chefs
Train transfer back to Paris on the 6th October
A deposit of €1 000 secures your booking with the balance due on or before your arrival at La Creuzette. A single supplement of €650 for the week applies for single occupation.
Itinerary
Day 1 (Monday, 1 October)
Early morning arrival in Paris where you are met at Charles de Gaulle airport. We book in at our hotel in central Paris. We meet in the Hotel foyer at 10h00 and then we drive to Château de Vaux le Vicomte referred to as the most beautiful castle in the world. We visit the castle and then enjoy lunch at their restaurant, before exploring the gardens. We return to Paris in the early afternoon, in time to do some shopping in the Marais district where the Hotel is situated. We meet for a glass of champagne and an early dinner at a nearby restaurant.
Day 2 (Tuesday, 2 October)
Today we have an early start and already load all luggage and depart for our excursion at 06h00. We visit the Marché International de Rungis, which is one of the largest wholesale food markets in the world. We have organised two culinary tastings at exclusive producers of luxury produce. We shop for special ingredients which we work with during the rest of the week at La Creuzette. We begin our trip to La Creuzette at 9h00. We stop at Lamotte-Beuvron where the famous recipe for the tarte tatin dessert was invented. We enjoy lunch in the village where the famous tart will be on the dessert menu. Our next stop is at the Château de Valençay where we explore the castle, gardens and most importantly, the kitchen, where the first Star chef of France, Antonin Carême, cooked. He is the founder of the haut cuisine de France. En-route to La Creuzette, we stop for dinner at the famous l'Escale truck-stop.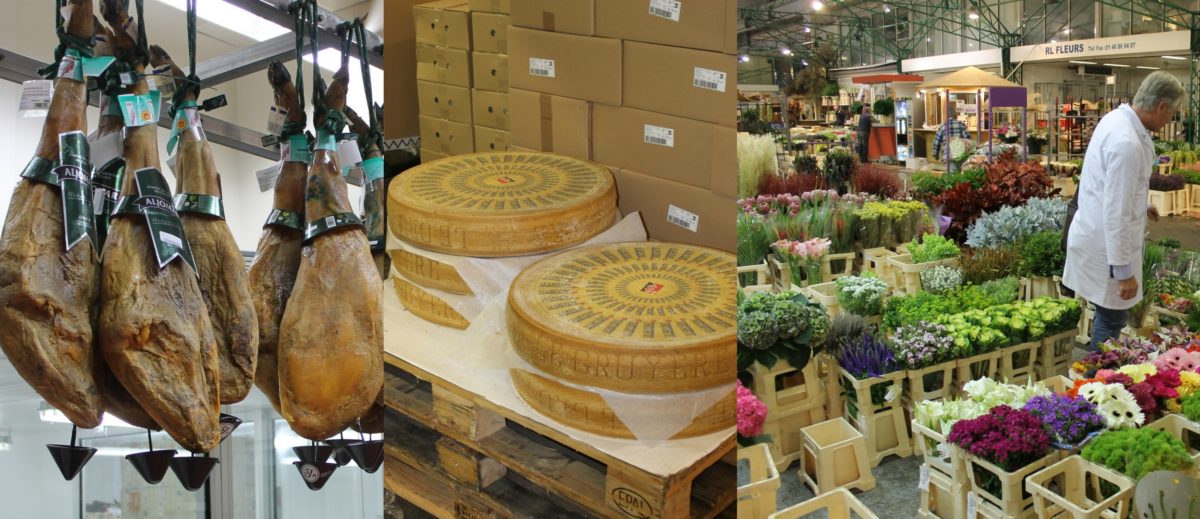 Day 3 (Wednesday, 3 October)
Breakfast will be served at 09:00 in the main dining room. After breakfast, the group does a fun-filled morning of experimenting with a series of basic molecular gastronomy techniques. After lunch, we do a special French charcuterie demonstration with our local butcher, Thierry Gullemin. We meet in the summerhouse for champagne at 19h30. Dinner follows.
Day 4 (Thursday, 4 October)
Market morning in Boussac. After breakfast, we meander through the colourful market stalls that are laden with fresh fruit and vegetables, fragrant soap from Marseilles and other artisanal products from the region. Here we find inspiration for our lunch menu. Using the fresh ingredients selected at the market, lunch will be prepared and enjoyed at the long stone table in front of the La Creuzette summer kitchen. After lunch, patissier Philippe Vacheyroux joins us in the kitchen for an afternoon pastry-making session. After sunset, we enjoy cocktails and a French-style barbecue.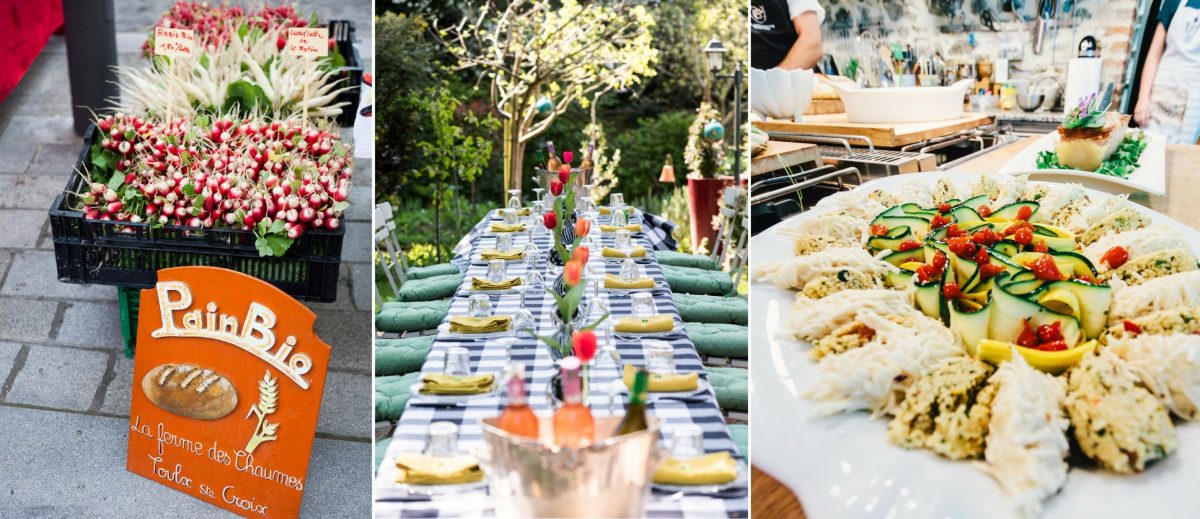 Day 5 (Friday, 5 October)
After breakfast, we go on an excursion to a nearby foie gras producer where we learn more about the production and preparation of this classic French delicacy. We return to La Creuzette for a leisurely lunch. In the afternoon we visit a saffron farm where the owner will guide the group through the various stages of saffron production. We plan to do a hands-on picking/harvest session in the colourful fields. At La Creuzette you will have some time to pack before we meet for cocktails and our farewell dinner.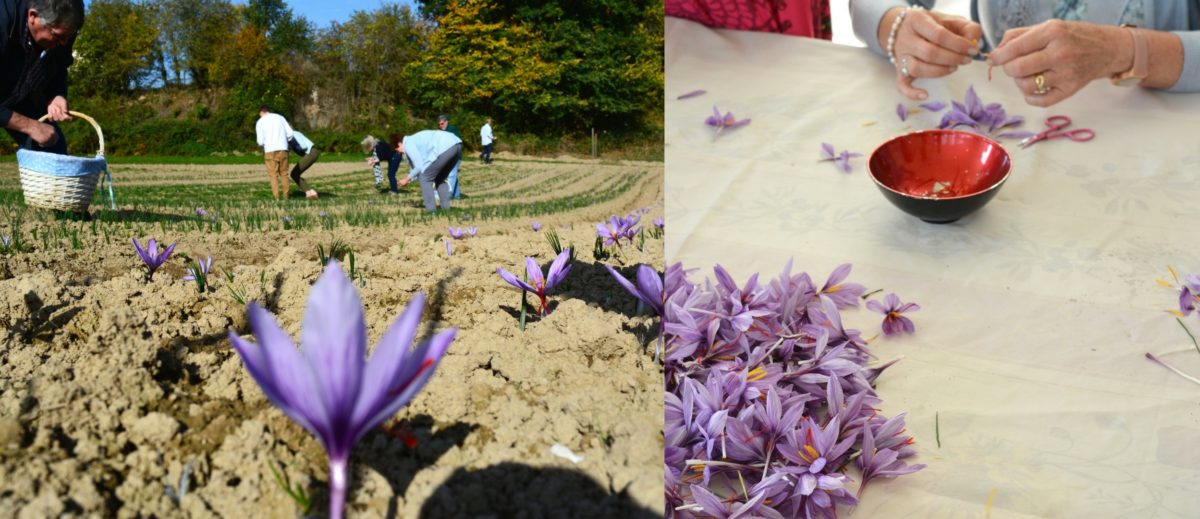 Day 6 (Saturday, 6 October)
After breakfast, we drive to nearby Montluçon where it is market day. We stroll through the medieval part of the charming village where we visit our wine merchant for a special wine tasting and visit the cheese boutique which is listed in the Guide Michelin. There will be time for last minute shopping before your train departs for Paris.
Please note that this itinerary may be amended to accommodate suppliers, service providers and the weather.
Terms and Conditions apply
Dates
01 Oct 2018 - 06 Oct 2018
Price
€ 3 250 per person sharing
Highlights
Transfer from Charles de Gaulle to our Paris Hotel early morning on the 1st October
One night's stay in central Paris in twin rooms
Transport from Paris to La Creuzette
Luxurious accommodation at La Creuzette for the 4 nights
Full board accommodation (i.e. all meals with drinks, also at restaurants we visit)
All excursions including entrance fees and gratuities
All cooking demonstrations and guest chefs
Train transfer back to Paris on the 6th October