A Special Tailormade Holiday at La Creuzette: Van Schalkwyk group
Fully booked
Overview
Autumn is here – the leaves have turned to ochre and gold and the French countryside is the place to be. La Creuzette becomes your luxury base from where we visit several castles, gardens, markets, etc. We share our kitchen secrets with you and spend a full day in the La Creuzette kitchen with a Michelin chef. Enchanting villages crown the French tapestry History: we visit both Aubusson and Felletin for a comprehensive study of the ancient craft. In the evenings we gather around beautifully set tables and feast on the abundance of good food, wine, and friendship.
Cost Breakdown
La Creuzette special interest programmes are carefully compiled to ensure that you have the ultimate, hassle-free luxury holiday experience. Our all-inclusive land arrangement means that everything aside from flights, Schengen visas and personal expenses are taken care of as follows:
€3 250 per person sharing
Transfer from Charles de Gaulle airport and/or Paris hotels
Transport to La Creuzette
Luxurious accommodation at La Creuzette for the 5 nights / 6 days
Full board accommodation (i.e. all meals with drinks, also at restaurants we visit)
All excursions as per the itinerary, including entrance fees and gratuities
All cooking demonstrations and guest chefs
Transport to Châteauroux train station and train back to Paris at the end of the week
A non-refundable deposit of €1 000 secures your booking with the balance due on or before your arrival at La Creuzette. A single supplement of €650 for the week applies for single occupation.
Itinerary
Day 1 (Sunday, 6 September)
Early morning arrival where you are met at Charles de Gaulle airport or from hotels if the group is already in Paris. We load the luggage and the La Creuzette transport takes you to the Vaux-le-Vicomteestate, 55 km outside Paris. This castle is referred to as 'the most beautiful in the world' and you will see why when we are there. We visit the castle and of course the gardens which made Andre le Notre famous. We enjoy lunch at their restaurant. Afterward, we continue to the Château de Courances, a French Renaissance water garden with five centuries of history. Courances is celebrated for the waterworks, fed by 14 natural springs that grace its magnificent park. We have dinner at a famous truck stopen routeto La Creuzette, your chateau holiday residence for the rest of the week.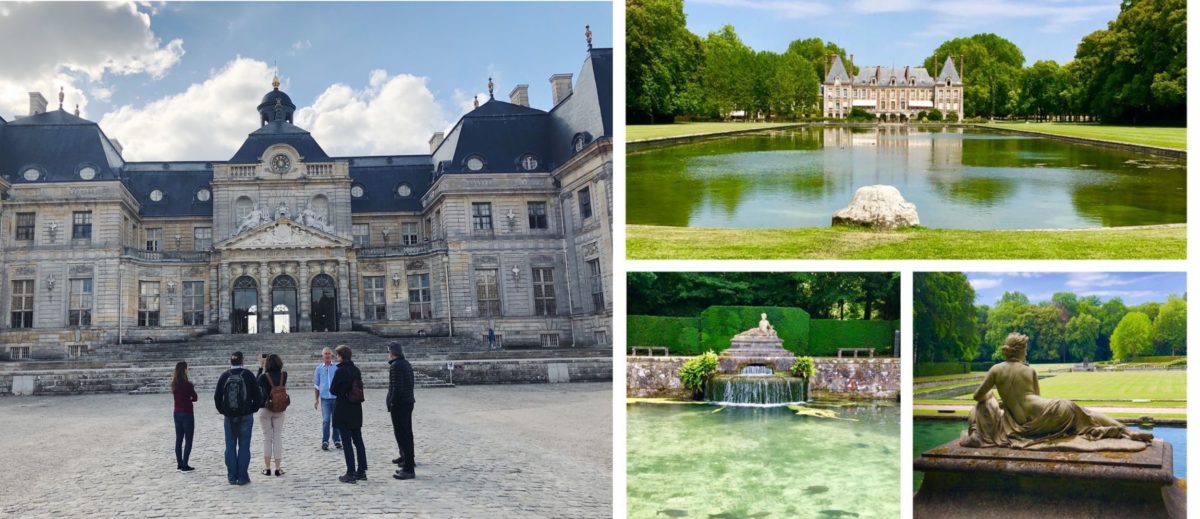 Day 2 (Monday, 7 September)
Breakfast will be served at 09:00 in the main dining room. Our excursions today take us to the Ateliers de la Marche in Aubussonand Felletin.We first explore the picturesque village ofAubusson where French tapestries and carpets have been woven and restored for centuries. The new Cité de la Tapisserie with superb collections of ancient and contemporary tapestries will be our first experience. Lunch will be enjoyed at one of the restaurants on the banks of the river Creuse and later we also visit a master weaver's studio, the carton (tapestry pattern) museum, and a restorer of antique masterpieces. The Neolice studios in Felletin, with their advanced technology, will show us how they are able to create fine tapestries mechanically for the many contemporary artists and designers that they count amongst their clientele. Later, we head back to La Creuzette. We meet in the dining room of the summerhouse at 19h30 for a glass of champagne followed by dinner.
Day 3 (Tuesday, 8 September)
After breakfast, we will meet Louis Jansen van Vuuren in his La Creuzette art studio. The whole day will be spent creatively in the studio, working on a special project with Louis and creating your own artwork. Morning session from 10:00 to 13:00. Lunch at La Creuzette in the garden. Afternoon session from 14:30 to 17:30.Later, we meet for drinks followed by dinner. Tonight's dinner will include a tasting of various French cheeses, and several special wines to accompany each cheese. We will learn more about the different cheeses and the do's and don'ts of cutting and serving cheese.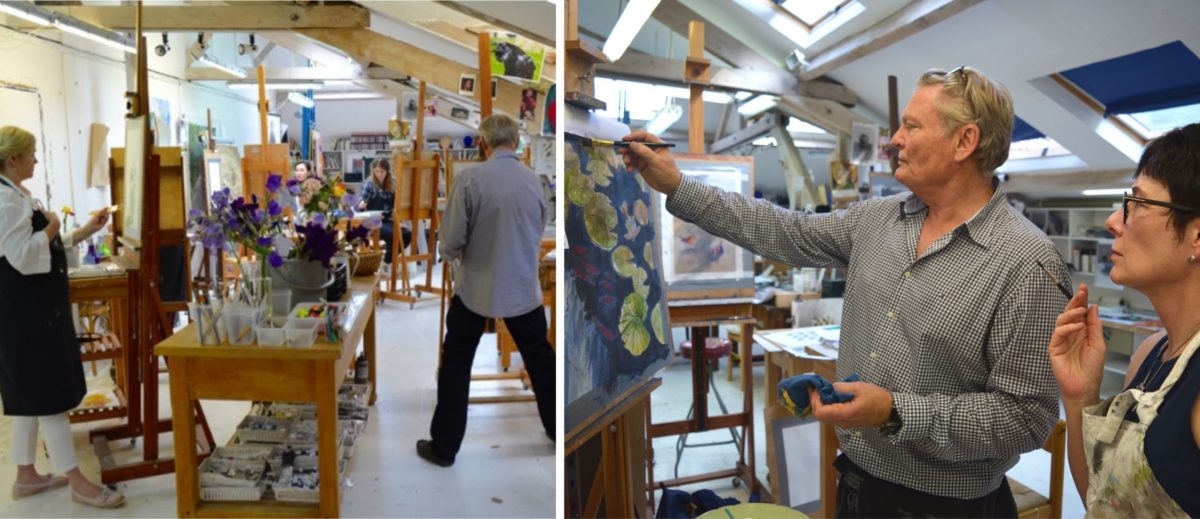 Day 4 (Wednesday, 9 September)
After breakfast, we will have a full day of cooking with Michelin chef Thierry Finetin the kitchen of La Creuzette.A hands-on bistronomy-style lunch will be prepared and enjoyed in the garden. After lunch, we have a moment to relax before we meet for our afternoon cooking session. Tonight we enjoy a gastronomic dinner, which we would have created with Chef Thierry.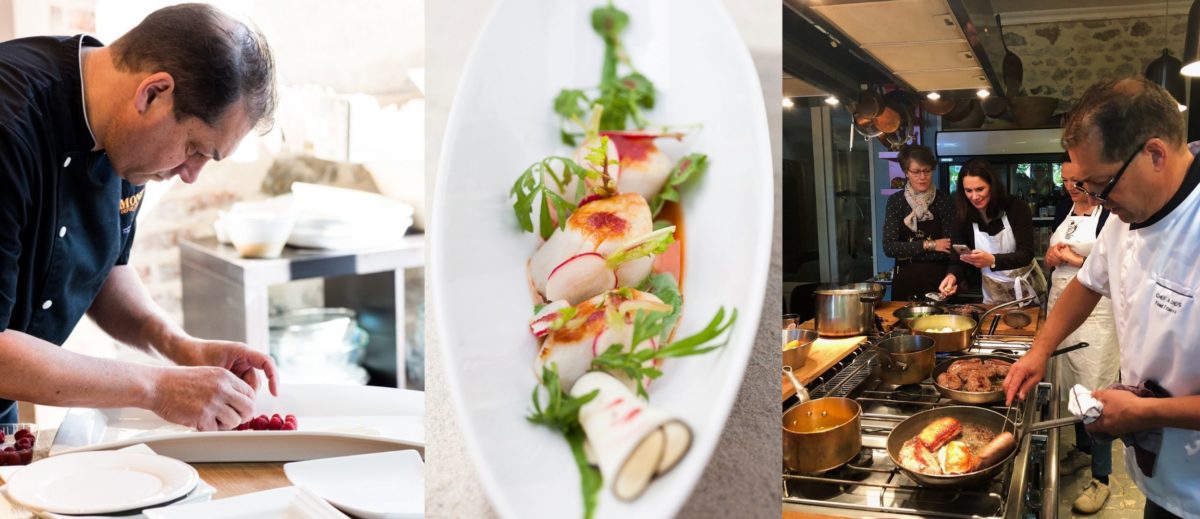 Day 5 (Thursday, 10 September)
Today ismarket day in Boussac. After breakfast, we meander through the colourful market stalls which are laden with fresh fruit and vegetables, fragrant soap from Marseilles and other artisanal products from the region. After spending enough time at the market, we drive to nearby Montlucon where we visit our wine merchant at his newly renovated tasting room for a special wine tasting and a traditional French lunch. After lunch, there will be opportunity to buy some special wine (and perhaps a good whisky with the help of a connoiseur) which you may wish to take home with you. We head back to La Creuzette, where you will have some time to pack, before we meet for drinks, followed by our farewell dinner.
Day 6 (Friday, 11 September)
After breakfast, we take a short drive to the Priory garden at Notre Dame d'Orsan (this was the inspiration for the garden design at Babylonstoren in Franschhoek). We spend the morning in this magical garden. From here we depart for Châteauroux from where the fast train to Paris departs.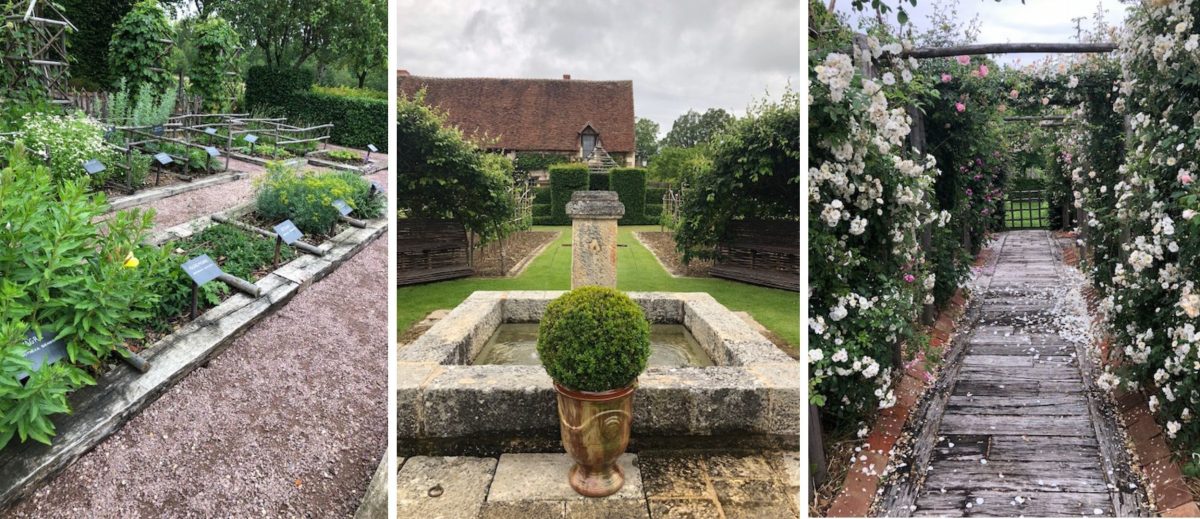 Please note that this itinerary may be amended to accommodate suppliers, service providers and the weather.
Terms and Conditions apply
Dates
06 Sep 2020 - 11 Sep 2020
Price
€ 3 250 per person sharing
Highlights
Transfer from Charles de Gaulle airport and/or Paris hotels
Transport to La Creuzette
Luxurious accommodation at La Creuzette for the 5 nights / 6 days
Full board accommodation (i.e. all meals with drinks, also at restaurants we visit)
All excursions as per the itinerary, including entrance fees and gratuities
All cooking demonstrations and guest chefs
Transport to Châteauroux train station and train back to Paris at the end of the week