A wonderful Autumn Cooking holiday at La Creuzette
Now open for reservations
Overview
At La Creuzette we take cooking seriously and we have built a healthy reputation for being a frontrunner on the culinary scene without disregarding the rich and valuable aspects of traditional French cuisine. We share our kitchen secrets with you and show you all the tricks of the trade: some molecular gastronomy, we take you to harvest saffron and show you how to cook with it and we teach you foolproof recipes that you will replicate with ease and confidence. The culinary artists will visit fresh produce markets, work with renowned French chefs, and eat at a Michelin restaurant. This is what culinary dreams are made of.
Cost Breakdown
La Creuzette special interest programmes are carefully compiled to ensure that you have the ultimate, hassle-free luxury holiday experience. Our all-inclusive land arrangement means that everything aside from flights, train tickets, Schengen visas and personal expenses are taken care of as follows:


€3 250 per person sharing
Collection from Châteauroux train station on the 15th October and transfer to La Creuzette
Luxurious accommodation at La Creuzette
Full board accommodation (i.e. all meals with drinks, also at restaurants we visit)
All excursions including entrance fees and gratuities
All cooking demonstrations and guest chefs
Transfer back to Châteauroux train station at the end of the week at La Creuzette
A non-refundable deposit of €1 000 secures your booking with the balance due on or before your arrival at La Creuzette. A single supplement of €650 for the week applies for single occupation.
Itinerary
Day 1 (Tuesday, 15 October)
Collection from Châteauroux train station where you will arrive at 11:30, and road transfer to Château La Creuzette, your holiday residence in Boussac village. We stop for a delicious lunch at the famous l'Escale Village. You arrive at your holiday destination in time for tea, coffee and mignardises (typically French confectionaries). Take some time to settle in, relax and explore the grounds. We meet in the dining room of the summerhouse at 19h30 for a glass of champagne followed by a four-course welcome dinner.
Day 2 (Wednesday, 16 October)
Breakfast will be served at 09:00 in the main dining room. After breakfast, we join Hardy on a visit to the Royal city of Bourges where we have scheduled a visit to the Monin factory. We enjoy lunch at 1 star Michelin restaurant, Le Cercle, preceded by a visit to their wine cellar. We will also visit chef Christophe Lot in the kitchen, before lunch service. After lunch, we will have some time to shop for exciting ingredients at one of the large restaurant suppliers in the city and also to visit the magnificent St-Étienne cathedral with its spectacular stained-glass windows. At 18h00, we sit down to a special dinner at restaurant La Gargouille. We return to La Creuzette for a good night's sleep.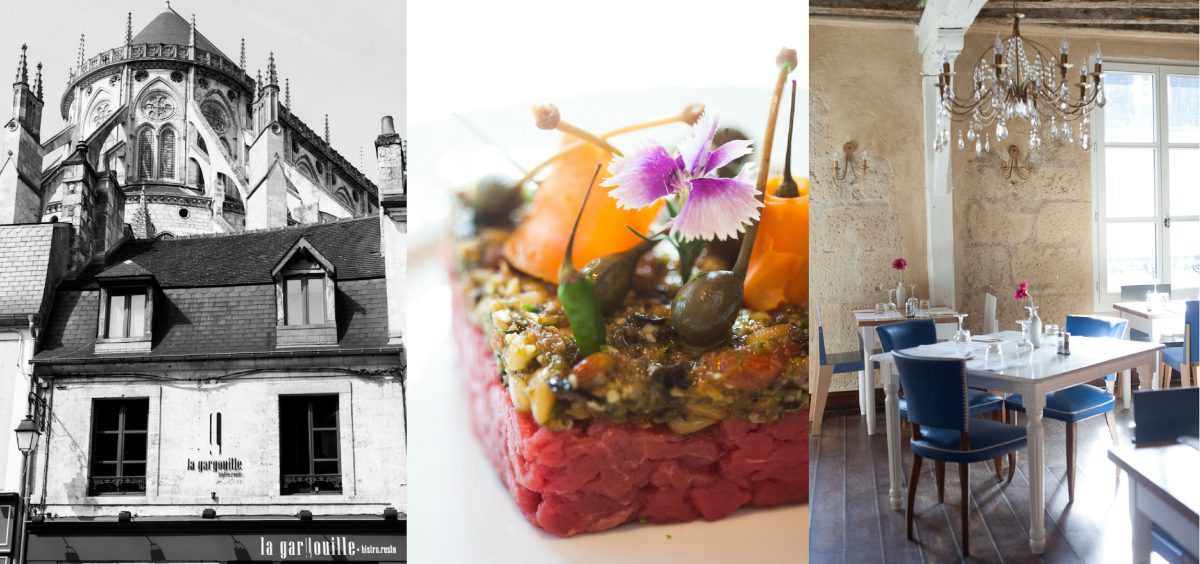 Day 3 (Thursday, 17 October)
Today is market day in Boussac. After breakfast, we take a short walk to the village to take in the fresh morning air and to browse the market stalls. Here you will find everything from fragrant soap from Marseilles to live chickens. Using the fresh ingredients selected at the market and by experimenting with a series of basic molecular gastronomy techniques, lunch will be prepared and enjoyed at the long stone table in front of the La Creuzette summer kitchen. After lunch, we take a short walk to the 11th century Chateau de Boussac. This gothic castle (privately owned) is filled with an incredible collection of antiques, artefacts, and beautiful tapestries. We may have an opportunity to see the owners' private apartments, which are not usually open to the general public. We explore the rest of the village and its interesting history. Later, we all meet in the summer kitchen for drinks and an informal cooking demonstration. Dinner follows.
Day 4 (Friday, 18 October)
After breakfast, we visit a saffron farm where the owner will guide the group through the various stages of saffron production. We plan to do a hands-on picking/harvest session in the colourful fields. From here, we drive to nearby Montluçon where we enjoy lunch at Château Saint Jean, a newly renovated 5-star hotel with a gastronomic restaurant in a 12th century chapel. After lunch, there will be time to do some shopping. Later, we head back to La Creuzette where we have a hands-on cooking session with Hardy. Dinner follows.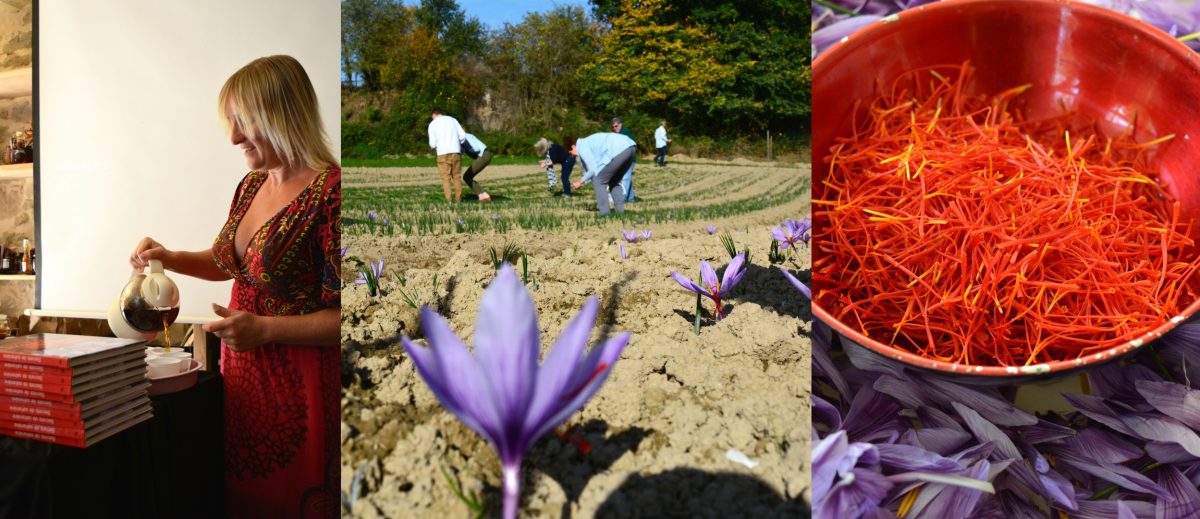 Day 5 (Saturday, 19 October)
After breakfast, we drive to the picturesque village of Aubusson where French tapestries and carpets have been woven and restored for centuries. Our first visit is the new Cité de la Tapisserie where superb collections of ancient and contemporary tapestries are uniquely displayed. It also showcases every aspect of the manufacturing process. We enjoy lunch at one of the restaurants on the banks of the river. After lunch, we visit Mme Chirac's carton (tapestry pattern) museum. Chantal Chirac is known for restoring antique carton. We will visit her studio where she has many beautiful cartons for sale and also the Manufacture Royal St Jean where exquisite textiles are still woven and antique pieces are meticulously restored. We return to La Creuzette where you will have some time to pack before we meet for cocktails and our farewell dinner.
Day 6 (Sunday, 20 October)
This morning you can have a slow start, enjoy a leisurely breakfast brunch and have some time to relax at La Creuzette, before your departure.
Please note that this itinerary may be amended to accommodate suppliers, service providers and the weather.
Terms and Conditions apply
Dates
15 Oct 2019 - 20 Oct 2019
Price
€ 3 250 per person sharing
Highlights
Collection from Châteauroux train station on the 15th October and transfer to La Creuzette
Luxurious accommodation at La Creuzette
Full board accommodation (i.e. all meals with drinks, also at restaurants we visit)
All excursions including entrance fees and gratuities
All cooking demonstrations and guest chefs
Transfer back to Châteauroux train station at the end of the week at La Creuzette